33 Things Only Really Clean People Understand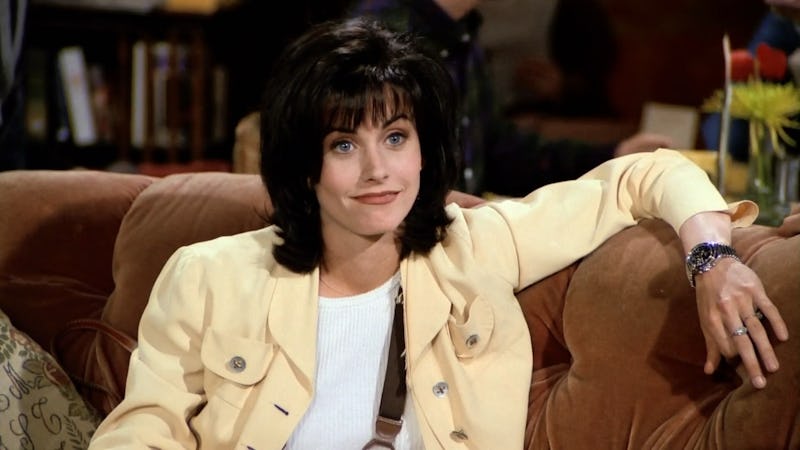 I'm one of those obsessively clean people. Where other people see relative cleanliness, I see dirt and germs. It's like I have this bizarre radar, and my attention is just naturally drawn to the grime of the world. You see a white wall, and I see those dirty fingerprints on them.
It's not easy having cleanliness hang-ups. I spend a lot of time rewashing the dishes, because I don't think my husband does a good enough job, and if you look at my hands, you'll noticed that they're dry from using Lysol wipes. I've even been known to wipe down the bathrooms of friends' apartments and wash the toothpaste from their sinks, because, "OMG, what sort of human can live this way?" I realize it can be insulting, but at the same time, I feel like I'm honestly doing them a favor. When things look clean, they're just ... better. Am I right?
While not all clean people have my OCD tendencies, there are some things we can all relate to. Have you ever been called a clean freak? If so, there are some things only you can understand. Things like...
ALL CORNERS, EVERYWHERE, ARE THE WORST
I spend a lot of time stressing out about corners, because no matter what I do, they refuse to get clean.
YOU THINK DIRTY STOVETOPS ARE THE STUFF OF NIGHTMARES
Like, why is it so difficult to clean up after a spillage?
and LAUNDROMATS ARE HELL ON EARTH
I haven't been to a laundromat in years, because I can't bear to think about my clothes bouncing around in the same machines that other people use.
VACUUMING CAN TAKE HOURS
And just when you think you're done, you find another spot that needs to be vacuumed.
RECLEANING SOMETHING BECAUSE IT WASN'T CLEANED PROPERLY BY SOMEONE ELSE IS JUST PART OF LIFE
Because no one cleans as well as you do.
YOU're the only person you know who cleans your office computer
Which you totally blame on the study that people's work areas are the most vile thing in the world when it comes to cleanliness.
but THE OFFICE MICROWAVE IS YOUR WORST ENEMY
It only takes second to cover your food with a paper towel so it doesn't splatter, people!
and SO IS THE OFFICE FRIDGE
Your fridge would never be so unruly.
SO OF COURSE YOU HAVE TO CLEAN IT
You're just being helpful, right?
YOU GET EXCITED ABOUT THE CLEANING PRODUCTS AISLE AT THE STORE
Kids like candy; you like cleaning.
ALTHOUGH YOU DON'T NEED TO BUY ANY, BECAUSE YOU HAVE TWO OF EVERYTHING
YOU NEVER KEEP FLOWERS FOR MORE THAN A few DAYs BECAUSE the smell gets gross
YOU ALWAYS CLEAN BEFORE THE CLEANING LAdy COMES OVER
...THEN fix whatever she did wrong AFTER SHE LEAVES
Why do you even have a cleaning lady?
YOU avoid PUBLIC BATHROOMs at all costs
I'd rather go on the sidewalk than expose myself to that grimy madness.
YOU IMMEDIATELY WASH YOUR HANDS AFTER YOU GET OFF public transportation
Dirtiness and germs? You just can't even.
OR TOUCH grimy MONEY
OR before you eat
That's just good hygiene, people.
STICKINESS, OF ANYTHING, SENDs YOUR BRAIN INTO A TAILSPIN
A FRIDAY NIGHT HOME CLEANING sounds like a good time to you
Hell, you'd do it every Friday night if your friends wouldn't harass you about it.
and WHEN YOU DO GO OUT, YOU CAN'T BEAR TO TOUCH THE BAR
Or the stool either for that matter. Sticky.
AND YOU'RE PRETTY SURE YOUR BARTENDER ISN'T CLEANING THE GLASSES PROPERLY
Just dipping it in soapy water and rinsing it? Are they kidding?
YOU HAVE THE INTENSE URGE TO CLEAN THE APARTMENTS OF YOUR FRIENDS
and sometimes, you question HOW YOU COULD BE FRIENDS WITH SOMEONE SO FILTHY
Were they raised in a barn or something?
sleeping with someone with dirty sheets is a deal-breaker
Nope.
and even if someone you're dating is clean, you prefer your place
It's just so much nicer.
YOU'RE CONVINCED that TOOTHPASTE SPLATTER ON THE SINK OR MIRROR IS THE DEVIL'S WORK
and COUNTER CRUMBS PUSH YOU TO THE BRINK OF INSANITY
It takes seconds just to wipe that up!
YOU ALWAYS SMELL SOMETHING ... WEIRD
yes, SOMETIMES, YOU'D JUST RATHER STAY HOME IN YOUR PERFECTLY CLEAN WORLD
You know, that place where you don't feel like you should be in a hazmat suit.
but by now you understand that life is messy
so You've learned to make compromises
...but seriously, thank god for those lysol wipes.
So many surfaces, so little time.
Images: Elodie/Flickr; Giphy(31)