What Is Dating Like In YOUR State?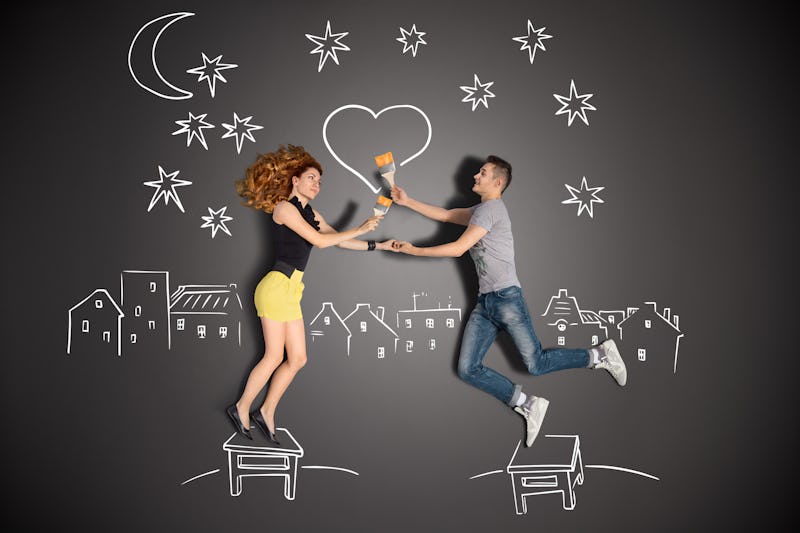 Ever move to a different state and notice how everyone worth dating is a total exhibitionist, "hard to get," or, you know, a big ol' party animal? Well, thanks to dating site Zoosk's annual "State of Dating" report, we now have a good idea of how states vary as far as dating behaviors go (btw, in case you were curious, all the exhibitionists live in Colorado).
For the report, Zoosk, an online dating company that provides personalized matches, gathered info from its 27 million members to decipher how dating behaviors differ from state to state. After studying the profiles and dating behaviors of their users, the folks over at Zoosk uncovered which states are the flirtiest, hardest to get, most exhibitionist, the chattiest, the most camera shy, and most responsive (just to name a few).
So what did they come up with, you ask?
To accurately label each state, Zoosk found how much more (or less) likely its residents are to engage in a certain kind of behavior than the national average. Take California, the "Flirtiest State," for example. Residents of the Golden State send the most "first messages" 72 percent more than the national average. On the flip-side, folks in Alabama are apparently the "hardest to get" because they are actually 17 percent less likely to respond to a message on the site than the national average.
Take a look at Zoosk's findings:
How daters interact:
· Delaware is the "Female-First State"
· California is the "Flirtiest State"
· Iowa is the "Most Responsive State"
· Montana is the "Chattiest State"
· New Jersey is the "Brady Bunch State"
· Alabama is the "Hard to Get State"
· Nebraska is the "Silent State"
· Mississippi is the "Short & Sweet State"
How daters present themselves:
· Colorado is the "Exhibitionist State"
· Minnesota is the "Camera Shy State"
· Maine is the "Curviest State"
· New York is the "Slimmest State"
· Maryland is the "Most Educated State"
· Vermont is the "Straight to Work State"
How daters, well, date:
· Rhode Island is the "Early Bird State"
· Louisiana is the "Most Mobile State"
· North Dakota is the "Party Animal State"
· New Hampshire is the "Hardly Working State"
· Hawaii is the "Late Night Lovebird State"
For the full results, take a look at Zoosk's handy infographic below. And for anyone moving to Alabama, good luck with all of those hard-to-get babes!
Image: Zoosk