'The Newsroom' Deserves At Least Another Season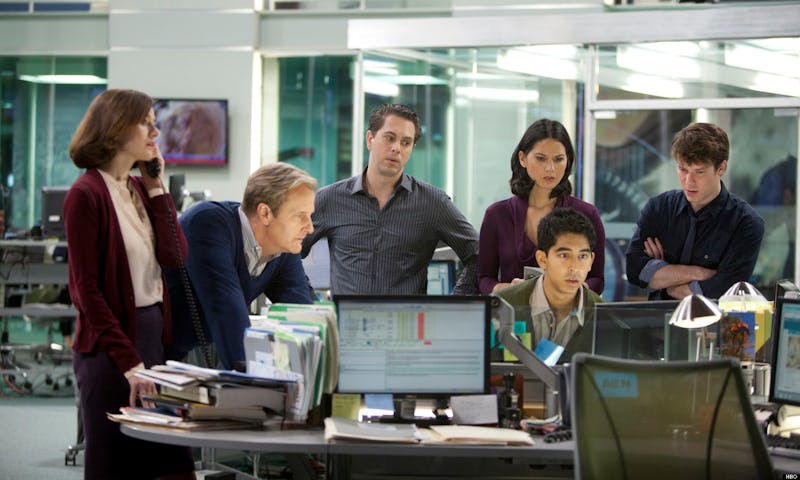 Looks like this year's return of Will McAvoy and the team at ACN is poised to be even more bittersweet than expected before — that is, if the first trailer for the final season of The Newsroom is any indication. HBO just dropped a 1-and-a-half minute clip for season 3 of the political, news-inspired drama, and not only is it good, but it's pretty much enough to prove that this show should absolutely have received at least one to two more seasons.
After a teaser that didn't really give us any scenes from the final episodes — just footage of a copy machine going through pages of scripts from season 3 — this trailer finally gives us a look at the major stories that Will and co. will be tackling soon: Most notably, the Boston bombing, and how social media (as well as the 24-hour news cycle going along with it) played a role in indicating innocent people as possible suspects in the attack.
There's also ample coverage of the personal lives of everyone from Will to Sloan to Don, and the inclusion of this great line that pretty much summarizes the entire show in a few words: "We don't do good TV, we do the news."
The Newsroom will return to HBO for its final season on Nov. 9. Check the trailer below.
Image: HBO