Bill Murray Singing Bob Dylan – Need We Say More?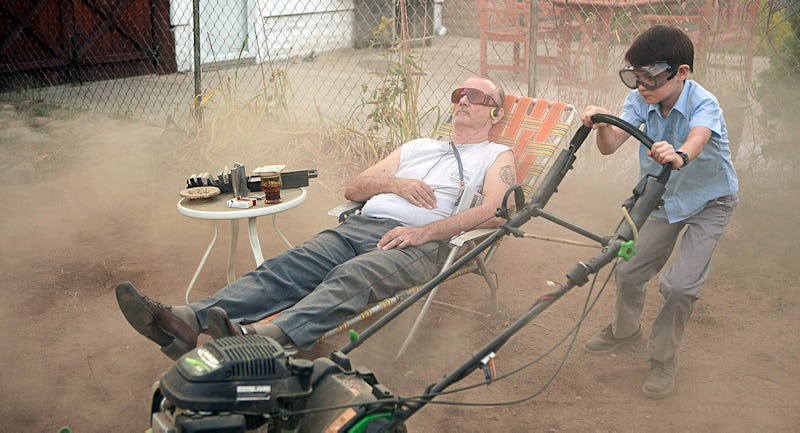 St. Vincent, which comes out this month, is a story about a surly old guy (Bill Murray, our collective favorite weird uncle) with a penchant for booze, who offers to babysit the son of his new next-door neighbor, played by the eternally wonderful Melissa McCarthy. In a Royal Tenenbaums meets About a Boy meets Bad Santa kind of way, St. Vincent's ethereal and comical poignancy about life, taking chances, and the unexpected friendships we stumble into is bound to make you feel all the feelings. Oh heart, be still.
If there is anything I love more than Bill Murray, it's Bill Murray lighting up a cigarette and belting out a Blood on the Tracks Bob Dylan classic with a Walkman strapped to his dirty old man shirt. This snippet gives us a preview to the kind of character Murray is going to play in this film. Instead of his recent, more reserved and unassuming roles in The Grand Budapest Hotel, and Moonrise Kingdom, Murray is set to play a crass, pessimistic, well-just-fuck-it character – one who apparently has an excellent taste in music.
I think we can all agree that as much as we love seeing Bill Murray crashing bachelor parties and engagement photos, it's pretty exciting to see him back on screen in a leading role. Since St. Vincent isn't out in theaters yet, watch this video in the meantime to quell your Bill Murray needs:
Images: The Weinstein Company