This Is Why You Love Bill Murray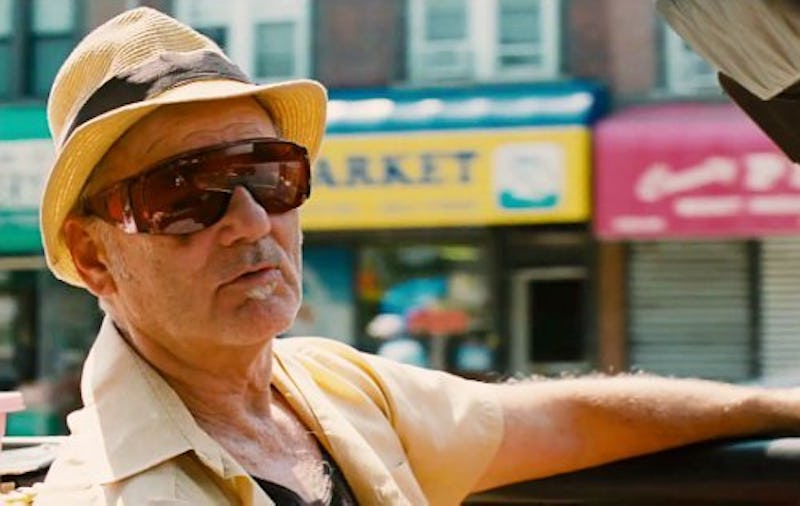 It's likely that Bill Murray recently re-entered your conscience after his string of viral appearances, but remember, he's more than just a wedding photo crasher — he's a really talented actor, and the trailer for St. Vincent is proof that Murray's talent only grows with his age. Not that his work in Ghostbusters wasn't a tour de force, but it's not like we can call that movie a heavy duty drama.
And that's not to say that St. Vincent looks like a heavy duty drama. It appears to be a dramedy that focuses on the titular Vincent, who's a broke, down on his luck drunk, and not exactly the best father figure. He agrees to take care of his next-door neighbor's young son for $11 an hour, despite the fact that he does not seem quite fit for guardianship. However, an odd relationship —and perhaps even a friendship — begins to form.
It's definitely a movie worth seeing — but it's not just because of Melissa McCarthy, who is always a welcome on-screen presence. The real star here is Murray, who is giving a performance that Indiewire claims will generate some award season buzz. It's too early to be totally sure about that, but given the fact that Murray has only received one Oscar nomination, despite boatloads of credible work, it's a viable possibility.
You can watch the trailer for St. Vincent below.
Image: Chernin Entertainment