'OITNB's Bringing Back This Character For Season 3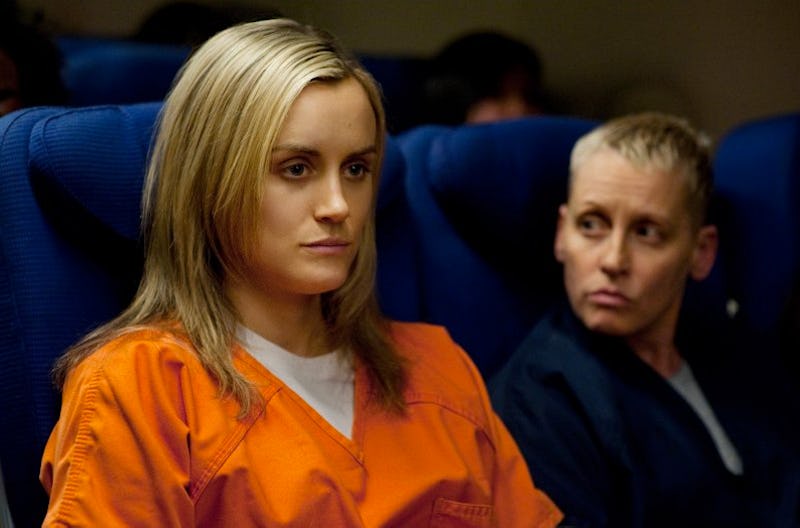 We've still got a frustratingly long way to go before the powers that be will gift us with Orange Is the New Black, but for now we've got hints at who the new cast members will be. One of them's actually a repeat offender: Lori Petty will be returning to Orange Is the New Black , reprising the role she played in the Season 2 premiere.
Petty's character, Lolly, appeared in "Thirsty Bird" as the inmate who Piper sat next to on the plane to Chicago and who had a noted love of vaseline. Buzzfeed's reporting that she'll have a major arc in the show's third season, writing that Petty "joked that she was causing chaos at Litchfield," which suggests that we'll see her transferred to the show's main prison and stirring up some sort o' something for our characters in the episodes to come. Only time will tell whether she'll be more of a Vee or a Brook.
Petty is of course no stranger to ensembles chock full of amazing women: One of her most notable roles was in 1993's A League Of Their Own, in which she co-starred as Geena Davis' less-Geena-Davis sister Kit. I will give the producers of Orange Is the New Black my undying devotion if they can also fit Geena Davis into season 3 and orchestrate some kind of reunion.
Image: Netflix