Batman From 'The Lego Movie' Just Got an Upgrade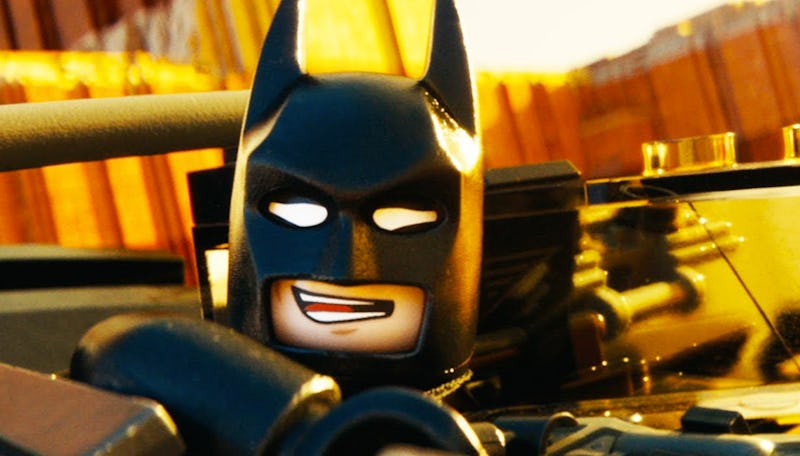 Sometimes it seems like all our entertainment culture is really looking for is as many ways to remake Batman as possible. And they're succeeding! The Lego Movie is getting a Batman spinoff next, this one starring the gravelly-voiced Will Arnett as the voice of the hero.
Arnett's Batman in The Lego Movie wasn't the nicest of fellows — he was cheating on Elizabeth Banks' Wyldstyle if I recall, and was just generally kind of a jerk. That'll make for an interesting antiheroic center to the spinoff movie, which will take the place of the Lego Movie sequel now that the latter's been pushed back. You can likely expect it to hit theaters sometime in 2017, with The Lego Movie's Chris McKay as director. According to The Hollywood Reporter:
Chris McKay, the animation supervisor on Lego Movie, was initially set to direct that project's sequel. However, the movie is being pushed back and McKay is now helming the Lego Batman movie, which is being written by author-screenwriter Seth Grahame-Smith.
I'm diagnosing it now: This world has what I will refer to as Batman Sickness, also known as a disease that causes people to compulsively rehash Batman until the world crumbles around us. But maybe in a fun way?
I also have to admit, I'm a little bit worried about the health of Will Arnett's vocal cords after this movie.
Drink some soothing tea, Will.
Image: Warner Bros.