Watch First 4 Minutes Of 'Walking Dead' Premiere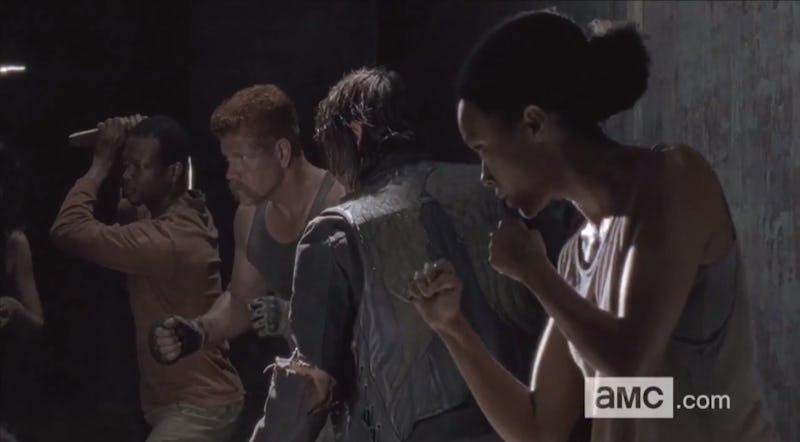 As always, the new season of The Walking Dead looks like it will be full of hope, witty banter, and sunlit shots. Just kidding. Before tonight's season five premiere at 9 EST, AMC has released the first four minutes of the new season. It's pretty grim, full of distant screams, trembling, explosives, and (of course) death.
If you've been eagerly anticipating the new season of the zombie drama, this will certainly whet your appetite. Often, the beginning of a show's new season sets the narrative tone for the rest, especially in a show as carefully crafted as The Walking Dead. From the look of this beginning, season five will be even darker than its predecessors. The tension is almost unbearable, and the casualty rate is already high. I'm already gotten a little fed up with the constant darkness of the show, and as I could have imagined, it's not taking a positive upturn any time soon. I might just skip tonight's premiere, or at least wait until the morning. But decide for yourself. Watch the first four minutes below, and maybe go refresh your memory of what happened in season four. There's a lot to remember.
Image: AMC/Youtube