Fact: 'Parenthood's Baby Nora Is The Cutest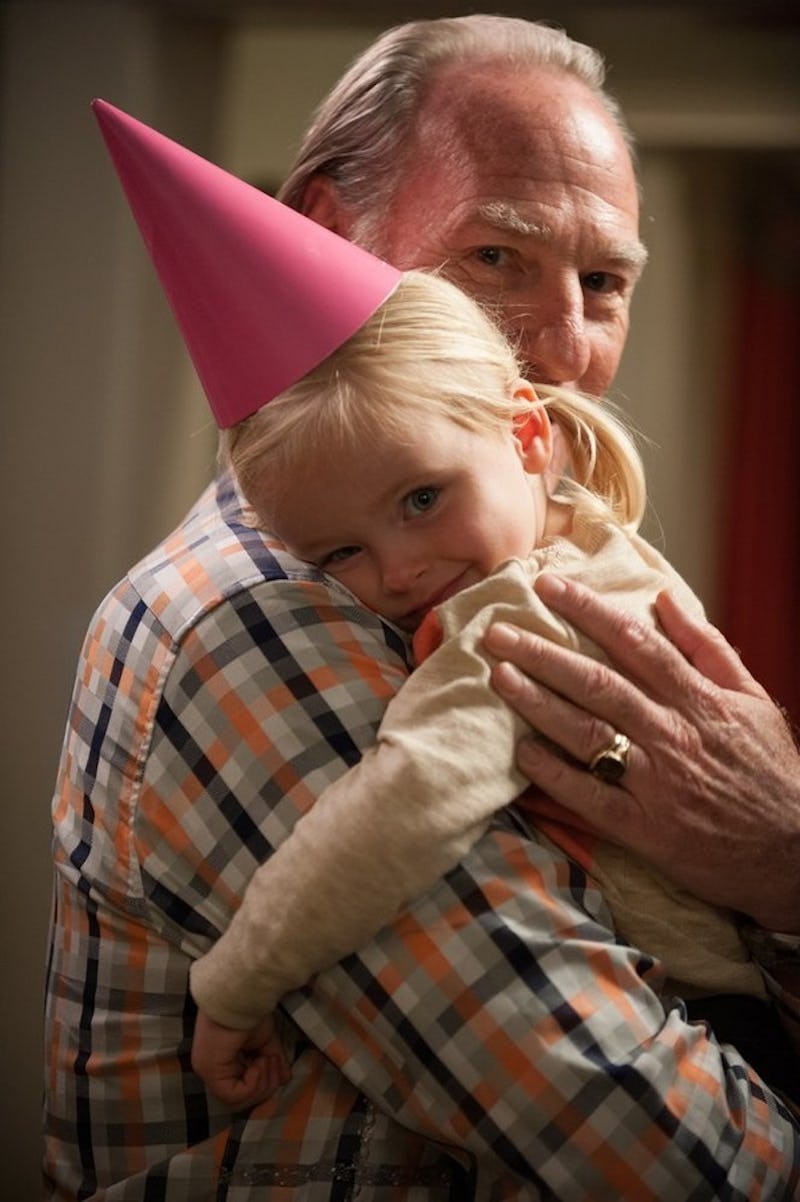 The concept of babies on TV has always been tricky business. I mean, have you ever noticed how a main character will have a baby, and we won't see said baby half as much as we should? (Rachel Green from Friends, I'm talking about you and Emma.) But despite the fact that Parenthood's Baby Nora isn't exactly the center of the plot, the show has really attempted to right that TV wrong. Since Adam and Kristina welcomed their third child into the world, her presence has definitely been known — and even though it seems like she's grown a little too much since Season 5. Did Parenthood recast Baby Nora? Don't worry. Nothing suspicious is going on here.
Nora Braverman is still played by Ella & Mia Allan, the twins who originated the role. So, even if they look like they aged two years overnight, they're just the recipients of your run of the mill growth spurt that tends to happen to kids every so often. These adorable blue-eyed blondes take turns appearing as Nora on screen, even though chances are that at three years old, they have no idea what's going on half the time. Are they even aware they're on TV? Fame is so wasted on children who don't even appreciate that they're in the presence of the great Lauren Graham on a daily basis.
As it turns out, the Allan twins are already kind of famous outside of Parenthood and naturally, you'll need some proof:
This isn't their first on-screen role
Ella and Mia are seasoned actresses — well, as seasoned as you can get for two people who are unable to tie their shoes. Aside from playing Nora, they've also shared the role of Jax and Tara's son, Thomas, on Sons of Anarchy 's fourth season. Because of child labor laws (limiting the number of hours worked), being a twin in Hollywood almost guarantees you'll be successful... and I am so jealous.
They're very active on social media for toddlers
They on Twitter, Who Say, and Instagram — well, their parents are, anyway. And if you need more photos of adorable tots in your life, I highly suggest spending some time on their various accounts. Not only are they usually dressed alike in the cutest outfits I've ever seen, but they also have Elsa and Anna costumes that they seem to love quite a lot. Why don't they make those costumes in my size?
They are basically living the dream life
Well, that is, if the dream life is hanging out with celebrities, going to dance class, and hitting up Disneyland before naptime. And it definitely is.
Images: Colleen Hayes/NBC