Why Camille Is The One To Worry About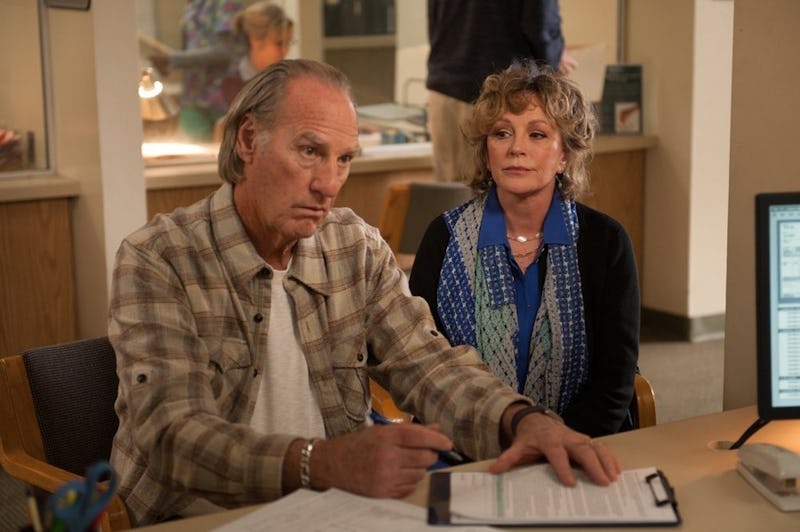 I'm in a lot of denial where Parenthood is concerned. First of all, I refuse to believe that this is the last season. Second of all, the spoilers I've read are not in line with the kind of ending I want for one of my favorite shows even a little bit. I'm talking about the confirmation that someone on Parenthood will die, and while Zeek's death was the fear for a while, I can't help but feel like the death on Parenthood will be Camille.
At first, I was in the Zeek death camp. The family's patriarch hasn't been in the best of health lately, and in last week's episode, he had a pretty serious surgery, so if anyone was going to die, wouldn't it be him? Well, he survived the surgery and seems to be out of the woods. Still, seeing Zeek's death on the show would have the power to change so many things about the dynamic of Parenthood, so while killing him now doesn't exactly match up with the way the plot seems to be going, it would still make sense as a method of pushing Adam to become the Braverman patriarch.
Unfortunately, Camille dying would also make a lot of sense... and I've got an inkling that she's going to be the one to go. Let's examine the evidence, shall we?
Her death would also make Adam step up
Adam has never had trouble stepping up before — in fact, he kind of handles every family issue himself. And since recent spoilers mentioned that Adam would be dealing with some pretty heavy obligations when it comes to his parents this season, it would make sense that he would need to help his dad out a lot if Camille died. Not only would Zeek be totally emotionally shattered, but he'd also need help after his major surgery.
There's a "huge challenge" on its way
While talking to TVLine, showrunner Jason Katims said we can expect to see "a huge challenge for this family, the kind we haven't seen before." A death in the family has never been done on Parenthood, and it would certainly a be a big challenge... and I wish there was a spoiler that proved anything to the contrary, but there just doesn't seem to be any hope of the entire cast surviving the series finale unscathed.
It would be completely unexpected
Since many people are expecting to say goodbye to Zeek, a plot twist where Camille is the one who dies would be a big shocker — which means the emotional effect on viewers would be insane. At least, it would be for me, because I would probably be crying for weeks afterward. Camille dying would be so tragic now that we've seen her come into her own. She's in the prime of her life. She finally got the house she wanted; she's getting to travel and paint just like she's always wanted; and she's the loving, eccentric, cultured grandmother that everyone dreams of having.
Basically, the more pain a show can inflict on us, the more pain they will inflict on us, especially in its last season. To be safe, let's just brace ourselves for the worst just in case.
Her death would affect absolutely everyone
Losing Camille would affect everyone in a huge, permanent way that manages to be a common thread running through everyone's different storylines. Amber having her baby would be different — sort of sad, even, because Camille would never get to meet her first great grandchild. Sarah being able to find happiness in a relationship with Hank would be more complicated. Maybe it would even bring Joel and Julia back together (despite how adorable Julia's new relationship is).
No matter who the victim of the looming death is, it's going to hurt like hell. Get ready, ya'll. It's going to be a rough season ahead.
Images: Colleen Hayes/NBC (3); Giphy (2)