Clone Club, Prepare to Freak Out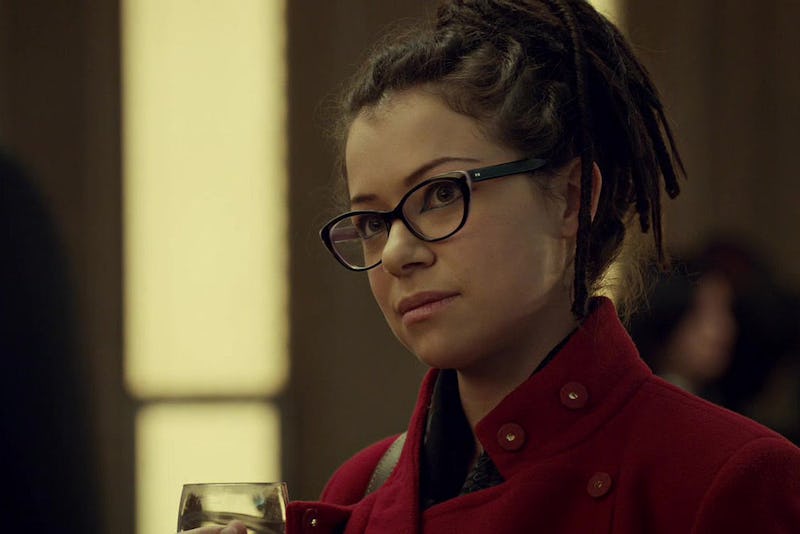 Big news, Clone club. Big. Huge. (And you should know when I channel Julia Roberts in Pretty Woman , I'm not kidding around.) In a new press release from BBC America, the official summary of Orphan Black 's season 3 plot was released, since filming is officially underway in Canada. And, of course, it's with no surprise that I report it's amazing.
Since we as dedicated members of the Clone Club have already had to deal with enough waiting in our time watching the show (I mean, why can't we just have the new episodes now?!) I won't take any longer share this all with you:
Season 3 plunges the clone sisterhood into unexpected territory with the realization that they're not alone. Just when they thought they knew their enemies and allies, season three reveals our clones are more vulnerable than ever before. Highly trained, identical male-soldiers raise more questions than answers. Who are these new clones? Who created them? And more importantly, why do they exist? Sarah, Cosima, Alison and Helena are stronger together than they are apart, but this season will put that bond to the test. Will they forge towards their truth, or fall at the feet of those that seek to control them?
That sound you hear? It's probably you, screaming, because this looks so amazingly good. Orphan Black already threw us a major curveball at the end of season 2 when Sarah Manning (Tatiana Maslany, of course) discovered the male soldier clones (who look suspiciously like Mark Rollins (Ari Millen), former Prolethean), so it's highly probable that the explanation for their existence is going to present even more twists and turns in the ever-expanding universe of Orphan Black.
The season 3 plot alone would be good enough to give any Clone Club member a heart attack, I'm sure, but luckily for us, that's not all there is to share — since season 3 is currently filming, Tatiana Maslany just shared a very adorable photo of her, co-star Kristian Bruun, and series co-creator Graeme Manson all dressed in purple on set to support Spirit Day and LGBTQ youth.
THIS CAST IS THE BEST.
Image: BBC America