We Shouldn't Give Up on These Two Just Yet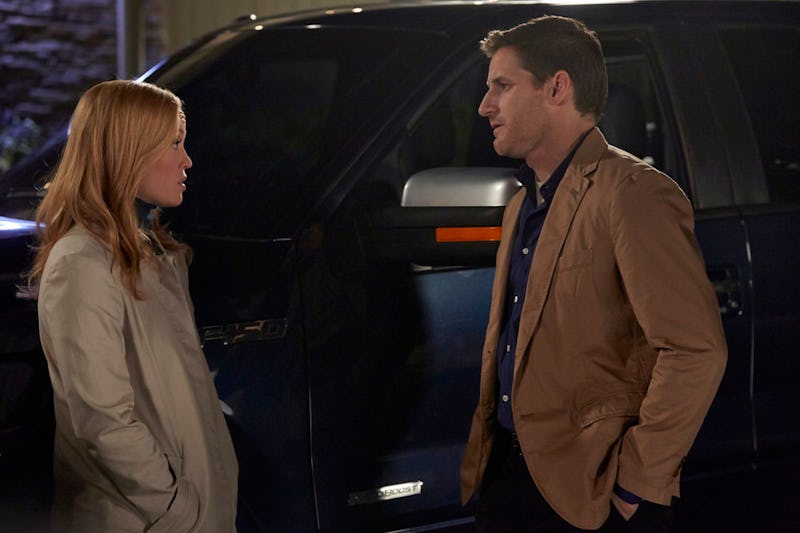 We knew that any possible reconciliation between Joel and Julia was going to be a long, winding road of heartache. But on Thursday night's episode of Parenthood, "A Potpourri of Freaks," their relationship appeared to hit yet another huge fork in the road when Julia told Joel that she wants a divorce. And while it's something we all feared was coming, poor Joel looked just like a deer in headlights as he saw the love of his life getting further and further away from his reach.
But does this necessarily mean there's no hope whatsoever for these former lovebirds? Not exactly. Because just a little while later Julia was given the opportunity to have "the talk" with Sydney about the current state of their relationship and she opted to omit the scary D-word from the equation. Instead, she said they still need more time to figure things out.
So what does that mean, exactly? It's definitely a step in the right direction, though obviously there's still a lot of work to be done, especially now that there's another guy in the picture. But some sort of definitive decision is going to have to be made soon, though, because Julia definitely raised a very good point — this limbo situation needs to stop and soon.
After Joel and Julia try (and fail) to solve Sydney's bullying problem, Julia realizes that Joel moving out wasn't the hardest part for the kids. This is, right here. The uncertainty of not knowing where they stand in their marriage. They deserve clarity. The kids deserve clarity. And she's absolutely right. So the fact that she realized how important that is and yet still couldn't make a concrete decision proves that there's hope they could still end up back together again. It may take more time, but it's definitely progress from where we were last week.
If they're going to do it though, it had better happen soon now that Parenthood's final episodes are slowly ticking down in number. I just know that there had better be a Joelia reconciliation in my future or I, like Sydney, am going to throw quite the hissy fit. You've all been warned.
Images: Ben Cohen/NBC