Thankfully, Her Health Scare Appears To Be Over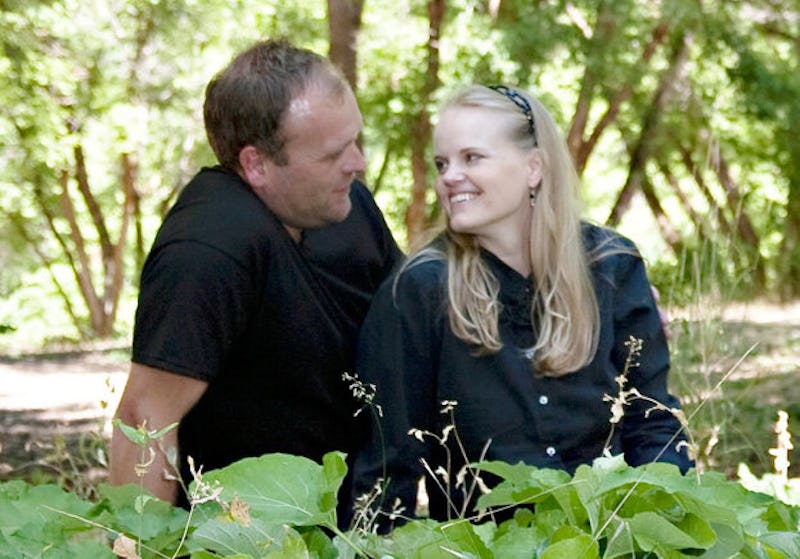 There's a lot about TLC's reality series My Five Wives that women who live more traditional lifestyles might have a hard time identifying with, me included. I mean, few us are involved in polygamist marriages, or understand what it's like to try to raise 24 children, or are even capable of knowing what it feels like to be on a reality show (although I contend that it would be awesome). But at the end of the show's first season last spring, the Williams family gave us a glimpse into something that could be very relatable to a larger number of their viewers: A close call with cancer. In case you need a little refresher, last season saw one of Brady's wives through a breast cancer scare. Rhonda, who works as a medical assistant, found a lump in her breast and had it checked out, and although ultimately it ended up being a false alarm, it was still a really scary experience.
After all, Rhonda had a history of breast cancer in her family, and she'd faced this kind of scare before — and even without either of those elements as part of the equation, waiting to find out if you'll be diagnosed with a potentially deadly disease is terrifying in itself. But seeing Rhonda go through something like this ended up making me like the Williams family even more. For all their bickering, the wives pulled together to see Rhonda through.
And although Rhonda seems to be healthy today, it sounds like My Five Wives will revisit her health issues in the upcoming season. After Rhonda found out that the lump was benign, she was still planning on possibly getting it removed anyway, just to be safe, and it sounds like the next chapter in this story is about to begin. In a promo for Season 2, we see Rhonda tell Brady that she got a call back about her mammogram. Is it bad news? Is it good news? Of course, TLC didn't expand, since they, you know, want us to watch the show, but since Rhonda's main concern this season seems to be trying to adopt another child, it appears that she is still OK.
The concept of sharing a husband still seems totally foreign to me, and something I would personally never choose to engage in, but having a big family in times of crisis seems to have been a good thing, at least for the Williams. If Rhonda needs support, she'll get it — in droves. I just really hope that this is a more positive season for Rhonda, free from any more health scares.
Image: TLC