Jana Isn't Really Into the Midwife Thing Anymore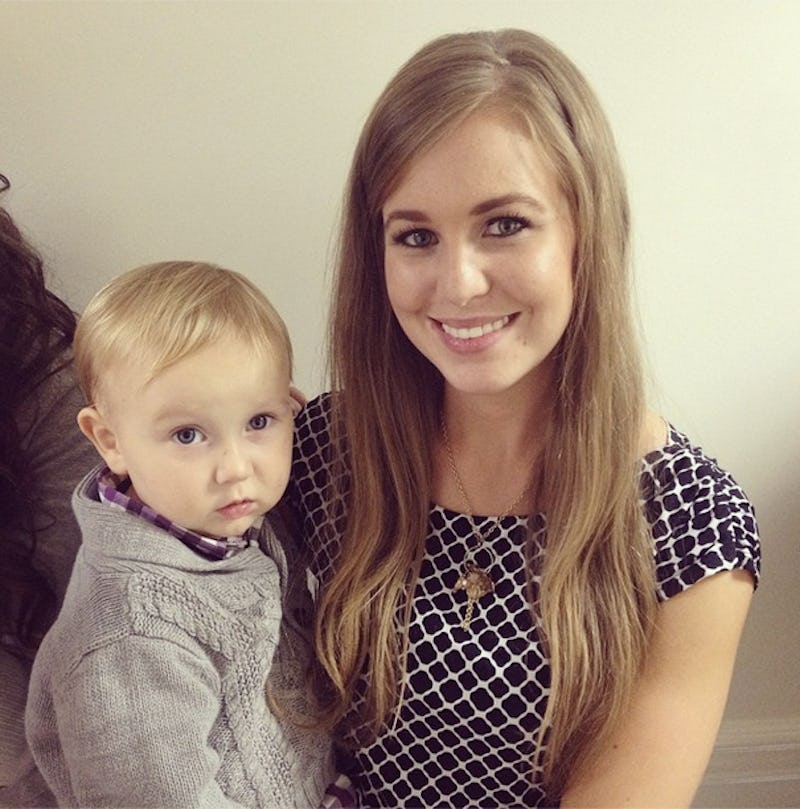 As far as the daughters from TLC's 19 Kids and Counting go, Jana Duggar is a mystery to me. She's not courting, she's not spending a whole lot of time on camera, and she's not active on social media. This is all totally fine — you do you, girl. But I'd be lying if I said I wasn't a little bit curious about what Jana's up to and what her plans for the future are. I know she's probably busy at home, helping Michelle wrangle the little ones (especially now that Jill's gone and Jessa's on the way out), but there's gotta be something more going on in Jana's life than corralling her younger brothers and sisters. For a while there, Jana was in training to be a midwife. Is that still happening?
According to all available intel on the matter, no — the midwifery ship has sailed for Jana. Like volunteer firefighting, Jana used to be super into the idea, and even trained with Jill when she first started her apprenticeship as she logged the hours studying for her Certified Professional Midwife license in 2012. Together, Jill and Jana worked with local group A Mommy's Butterfly Midwifery, where they trained under a midwife named Venessa Giron. But these days, it definitely sounds like Jana's focus is elsewhere.
In Growing Up Duggar, the book she authored with sisters Jill, Jessa, and Jinger, Jana wrote about her career as a midwife, and as it turns out, it was a pretty solid opportunity for sisterly bonding.
Jill and I love sharing in the birthing process, and we've both found a way to be involved. While I've had quite a bit of midwife training, I feel called to focus on childbirth coaching and prenatal preparation instead of "running the show," as Jill does so competently when she serves as midwife ... The other thing I really enjoy is working with Jill as a team during a birth. It's a blessing to see her working with her calm, confident skill to help bring another baby into the world.
As much as she might've loved the experience, though, Jana eventually found her purpose was really with an organization called Journey to The Heart, which ministers to teens on retreats. It seems that's where she's been putting her focus lately, and the whole midwife thing has taken a backseat.
The trade hasn't totally left the Duggar family, though. Jill's still very passionate about helping expectant mothers, although the jury's still out on whether or not she'll continue her training now that she's married and expecting a baby of her own.
And as for Jana? Send up some smoke signals if you'd like for your next job to take place outside of the Duggar world. Anytime you need rescuing, I will gladly be at your service!
Image: Duggarfam/Instagram