Let's Leave Jana Duggar's Romantic Life Alone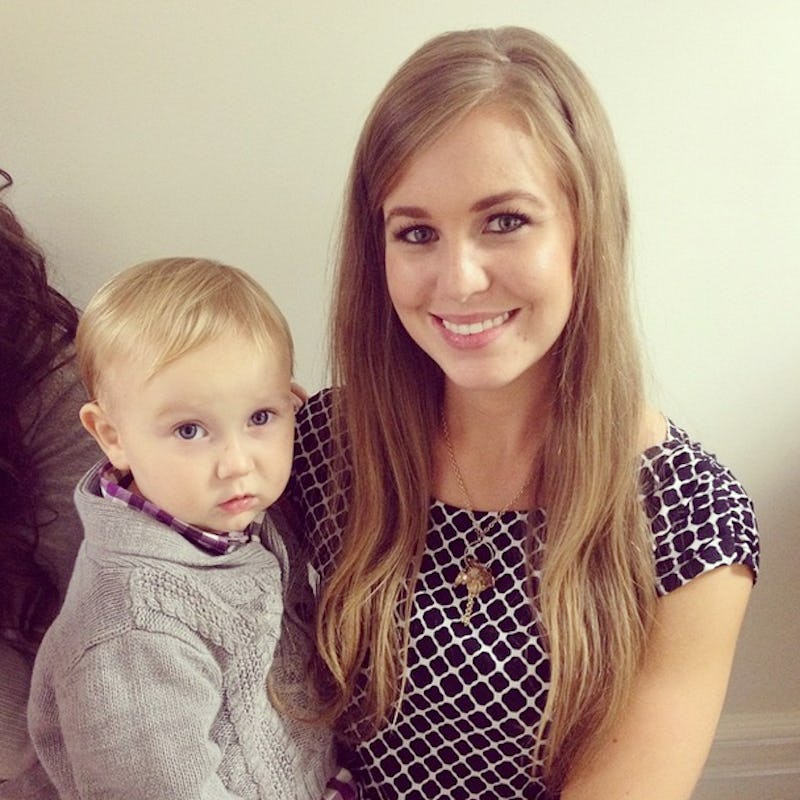 Repeat after me: There is nothing wrong with being an unmarried 24-year-old. Even if your parents are Jim Bob and Michelle Duggar, and even if you happen to be their oldest daughter, Jana. While the super religious family from TLC's 19 Kids & Counting suggests that the only option for a Duggar woman to successfully leave the nest is to marry — something that, along with courting, Jana Duggar has yet to do — entering a courtship is clearly not on Jana's mind. Nor should it be, necessarily. She's an awesome gal, and has a lot to offer someone... should that be the path she decides to choose when she's ready. Because no one, no matter what pressure they might be receiving from their family, should ever have to be part of a relationship they don't want to be in.
For all my Duggar stalking (and trust me, there's a lot), I can find no evidence that Jana is or ever was in a courtship. This is a little surprising if you already know that her younger sisters, Jill and Jessa, have already done the whole courting thing, and for someone who's grown up being told that her purpose in life is to marry and multiply, I can imagine this might be a little disconcerting for Jana. Since finding a mate has a lot to do with Jim Bob playing matchmaker, why hasn't he found someone for his oldest daughter yet?
The Hollywood Gossip speculates that Jana might not be allowed to date, as sources close to the oversized family have reportedly said that the eldest Duggar daughter is needed to help take care of her hoards of younger siblings. So, wait, is Jana supposed to wait until Joy Anna is old enough to take over her role before she can start a family of her own? That doesn't seem fair, and it also doesn't seem like something the Duggars (at least, as I know them from Netflix binge-watching) would do.
Another rumor? That Jana's already in a courtship, but the details are being kept hush hush. Supposedly — and I'd take this one with a big grain of salt — Jana's hanging out with a family friend who happens to be a business analyst, according to Starcasm. I'm not sure how accurate this nugget of knowledge is, especially since it's not attributed to any specific source, so I'd wait until we see her posing at an appropriate distance with an upstanding young man on Instagram before you start building Pinterest boards for her wedding.
Not that I'm opposed at all to another Duggar wedding — and the subsequent crazy wedding registry. Once Jessa's wedding to awful Ben Seewald comes and goes, I'll be clamoring for another Duggar celebration ASAP.
Images: Duggarfam/Instagram (2)