Please Let There Be More 'Web Therapy'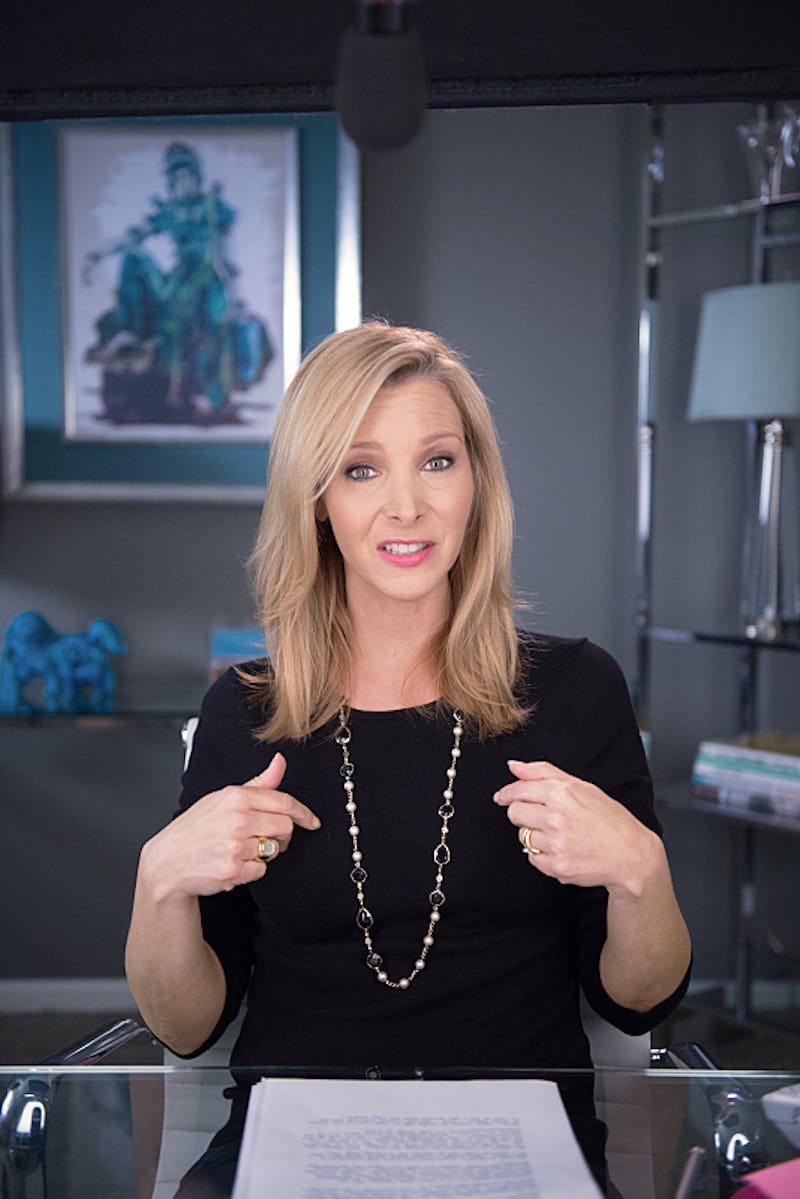 Somehow, no show gets more guest stars than Lisa Kudrow's modestly budgeted, tiny in scope Web Therapy. What other show manages to net Meryl Streep for a largely improvised comedy role just a year after she wins her third Oscar? Even though the fourth season is just about to premiere its first episode, I'm already wondering: Will Web Therapy see Season 5? Showtime has renewed the show for the past four years in January, so we probably won't find out until the ten episodes are over. The show has had a remarkably long life for a show that all takes place on a computer screen.
There are a few factors that might make things a little different this year. First of all, Lisa Kudrow and Dan Bucatinsky, who are both the producers and the stars of Web Therapy, are also the producers and stars of The Comeback , which premieres on HBO this November, ready for a legion of new fans who have caught up in the time since the original season aired back in 2005. Bucatinsky and Kudrow have managed to star in Web Therapy and make appearances in shows like Scandal and Bucatinsky even has a recurring role on the new show Marry Me . But with the production schedule for the HBO show, Web Therapy may be affected.
There is another, small reason to worry — the Showtime version of Web Therapy has been adapting itself from a shorter, looser actual web series version. According to The Hollywood Reporter, the fifth season of the online version of the series will be coming to an end this February, with no news on whether or not it will return for more online episodes. No news is… either good news or bad news. But there's no reason to be too worried.
This show has the easiest production of anything on television. The lack of an official announcement only means that they probably haven't figured out the right scheduling yet. It wouldn't affect the show whatsoever to push it back or forward a few months. Showtime doesn't seem to have any problem with the show or its performance. And if The Comeback gets its due, which it hopefully will, then every critic will rightfully be raving about Kudrow's performance as Valerie Cherish, so Showtime should want to stay in the Lisa Kudrow business.
Image: Eddy Chen/Showtime; Giphy