'Dawson's Creek' With Dogs Is Life-Changing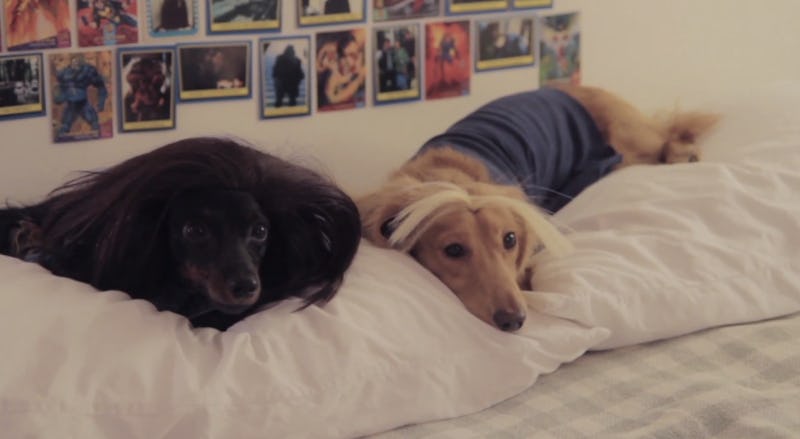 Prepare yourself for some serious '90s nostalgia. Dawson's Creek now has a parody with dogs called Dachshund's Creek , somehow improving on all the iconic scenes from the teen drama. Now, this isn't just adorable dogs in wigs — though they've got that down pat — but rather dogs acting out classic moments from the pilot while the real dialogue plays in the background. It really takes Joey and Dawson's "walking the dog" masturbation chat to a new level. Though the camera pans away from the pups as Dawson screams, "Usually in the morning, to Katie Couric!"
It isn't just Dawson and Joey talking about genitalia, though — there's an introduction to new dog on the block, Jen, and that awkward moment when Joey spills about Dawson's virgin status. (How did he not see Joey had feelings for him? Geesh.) The icing on the cake, really, is Pacey and his English teacher, Tamara. This PG-rated parody doesn't have the cougar grabbing his crotch on the docks, but there is a kiss. Yeah, it's kind of weird, but at least it's accurate. Hopefully this parody continues with even more episode remakes, because I'd love to see their take on prom, the Breakfast Club-like detention lockdown, or at least the series finale. Watch below!