Turns Out, Not Everyone Wants To Be "Normal"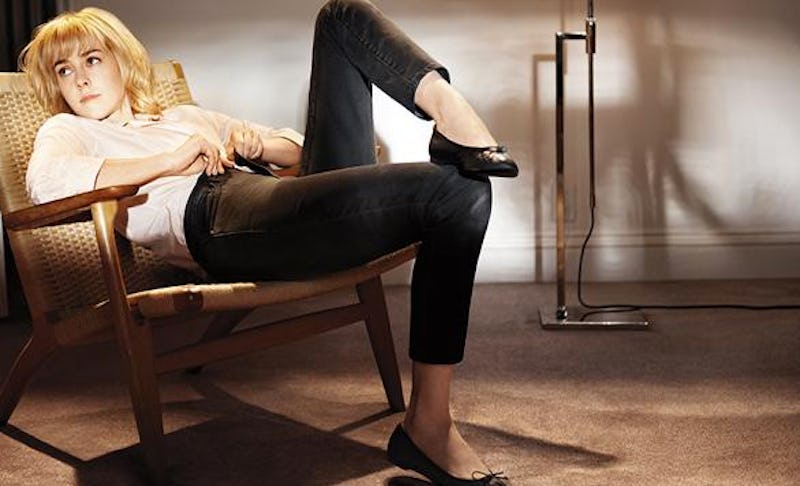 Gap has always been considered a pretty safe brand. Sure — they'll sell a few trends here are there, but overall, they're known for their well-made jeans and classic sweaters. Instead of running away from their reputation, they completely embraced it! This fall, Gap launched its Dress Normal campaign, which encouraged us all to just get back to basics. They created black-and-white adventure ads that encouraged us to "let our actions speak louder than our clothes."
Did it work? Not really. For Gap, normal didn't sell. BuzzFeed pointed out that the retailer has been marking down its fall collection up to 75% off for the past week. Sales numbers also flopped, with a decrease in August and September earnings. Wall Street analysts also weighed in, saying that Gap customers don't want to be normal, so they weren't exactly sold on the campaign. Ouch.
Even before the sales numbers came rolling in, shoppers weren't pleased with the new tagline. What was supposed to be a poke at normcore turned out to be confusing and offensive for Gap shoppers. Instead of getting excited about the ads, the Twitterverse voiced its disapproval in the "boring" new line. Here are just a few of the reactions:
Look — I'm a loyal Gap customer, so I get what they were trying to do here. If you're going to drop big bucks on clothes, why should you spend your hard-earned money on a trend that's going to be "uncool" in a few months? Good for Gap for sticking to its roots.
However, I'm not sure if normal was the right word for Gap to use in this campaign. As seen by the chit-chat on Twitter, people took offense to it. What exactly is normal? Why aren't shoppers normal if they don't shop at Gap? "Normal" has a pretty hefty connotation, so it probably wasn't the best word to slap on a campaign. It's all about context, people!
I get the message they were trying spread, but it probably would have been better to use the word "classic" instead. A campaign focused on how Gap style can work for any occasion for years to come? Much better.
Hey — as bad as "normal" may seem, at least they avoided the word "basic."
Images: @gap, @itaint_pharaoh, @maevereston, @chelsealinder9, @remdelarem/Twitter