Is Your Halloween Costume A C.O.C?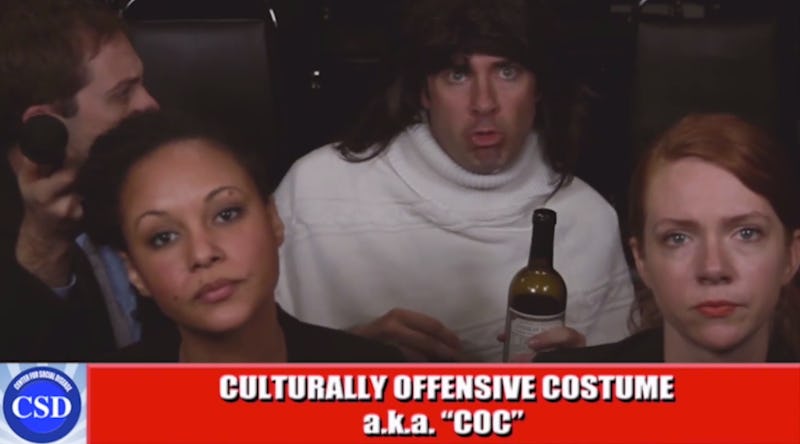 Halloween approaches, and with it comes the suspense: Will any of your friends step over the lines of decency by choosing a costume that mocks a culture that is not their own? It's an alarmingly common occurence, after all — c'mon Kardashians, don't play us like this — and so the danger is very, very real. We can use as many people guiding us away from the potential horrors as we can get, which is where this sketch of a press conference from the Center for Social Diseases comes in.
"Culturally Offensice Costume (C.O.C.) Outbreak" comes to us via Tess Paras, who in the past has treated the culturally insensitive world to take-ons of Hollywood typecasting and Avril Lavigne. This time around her CSD character would like to warn against the dangers of C.O.C., which is most common around Halloween but undoubtedly occurs all year 'round.
As she warns, if you hear phrases like "lighten up" or "you don't have a sense of humor," you have likely encountered an infected party. Similarly, you can totally dress up as Jasmine from Aladdin — just don't bring in any of the unnecessary elements. "If you love an idea of what a culture is and your costume takes up a lot of makeup and an accent, it is probably a C.O.C." Similarly, you can be Olivia Pope — just don't be horrible about it. The "how" is just as important as the "what."
Image: TessTubeBaby/Youtube