Benedict Confronted His Penguin Deficiency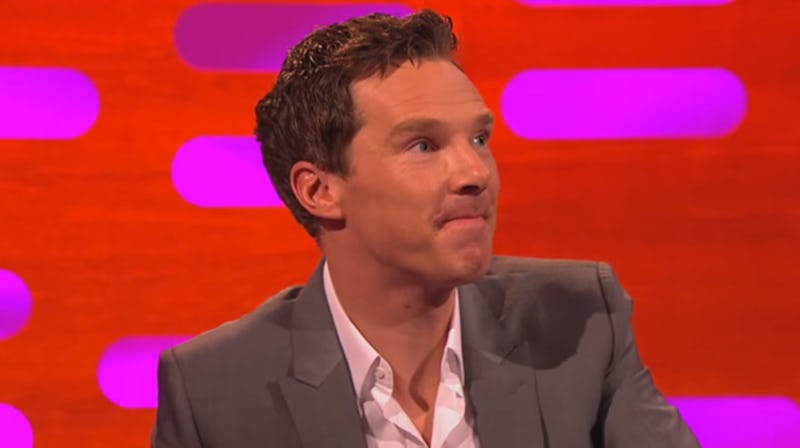 Noted thespian and adorable human Benedict Cumberbatch has an extraordinarily cute history of not being capable of saying the word penguin. It is a history well-documented — in a literal documantary, no less — and well-loved. Like all evolved humans, though, Cumberbatch is constantly looking to better himself. In this case, as evidenced on The Graham Norton Show , that might result in the tragic early death of his penguin deficiency.
Norton confronts Cumberbatch about his love of "pengwings" and "penglings" after the bashful actor tries to remember what his fanbase is called these days. Are they the Cumberlings? The Cumber Collective? It's something Cumbersome, but it's also besides the point, because Cumberbatch got even more bashful when the subject of penguins came up. There were producers present, he swears! He didn't mess it up all by himself! He's learned so much since those moments!
And yes, Norton does get Cumberbatch to say "penguin" in this video. In other adorable moments, the Imitation Game star reprises his impression of Jar Jar Binks and scares/arouses Miranda Hart with his Smaug voice. I've gotta say I'm disappointed Cumberbatch has learned how to say penguin so soon before his Penguins Of Madagascar press tour (the possibilities!), but if he'd just combine the Smaug voice with the pengling thing I think I could forgive him.
Image: BBC America