'Ouija' Haunted Its Way To the Top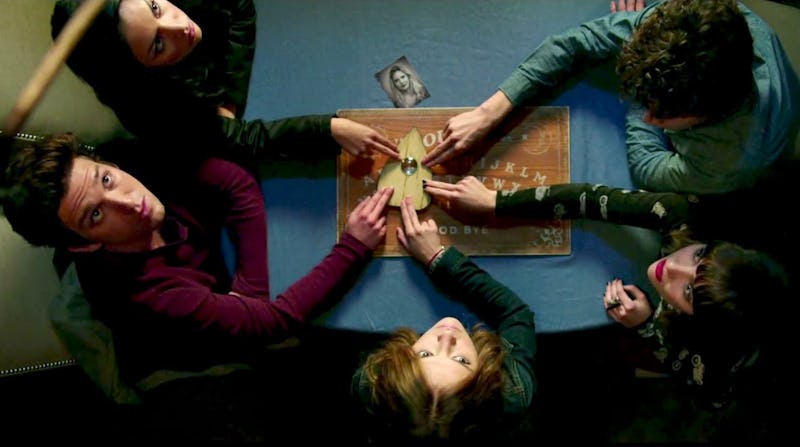 We are in the home stretch of October, and with that comes a couple of things: A last-minute scramble for costumes, a constant yearning for Hocus Pocus, and the continued domination of horror movies at the box office. Enter Ouija , which looks straight-up ridiculous — but isn't that half the fun?
It's Ouija and Keanu Reeves who have dominated this week's box office, with the latter bringing in $20 million and Reeves' John Wick bringing in $14.15 million. Ouija reigned supreme, though, perhaps because it was just what people expected. As io9's Cheryl Eddy put it in her review, "If you've ever seen a horror movie before, this review contains no spoilers."
Third place went to Fury , down 45 percent and two spots from its first place spot last week. It's still a rather respectable perch, though, proving either that WWII movies still have pull or that an ensemble including Brad Pitt, Shia LaBeouf, and Logan Lerman does. Maybe if we close our eyes and wish really hard it'll mean that mass audiences everywhere have finally embraced "Actual Cannibal Shia LaBeouf." What we don't really have to close our eyes to imagine is that this says good things for the box office staying power of Reeves.
Following Ouija, John Wick, and Fury came Gone Girl ($11.1 million), The Book Of Life ($9.8 million), and St. Vincent ($8.06).
Image: Universal