Classic Album Covers "Sing Along" To This Song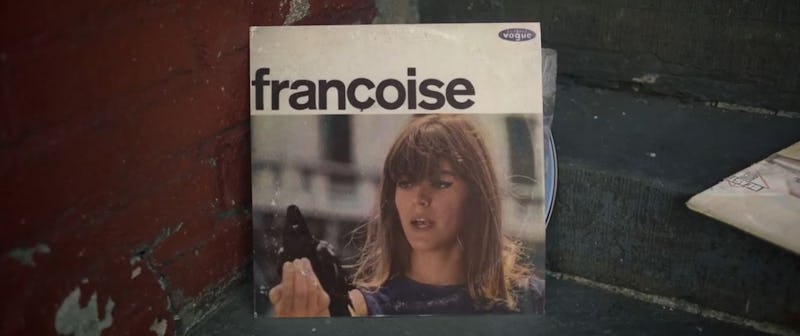 Today in things that are unusually awesome: Israeli musicians Roy Kafri and Vania Heymann put out a new music video for Kafri's lyric-less song, "Mayokero" and it features iconic album covers that appear to be singing along. The video begins with The Smiths' Meat is Murder album and features the four soldiers on the cover humming along, and then cuts to an ABBA album, where all four members begin to lip-synch Kari. Other album cameos include David Bowie, Prince, Madonna, Bob Dylan, Michael Jackson, Lionel Richie, The Beatles, and Lou Reed. The narrative, filmed in reverse, loosely follows a guy who buys a minidisc player, goes home and throws out all his old records, leaving them to be ravaged on the street.
The video, which is totally rad and brilliant, lends itself to necessary commentary (at least, I think it does) on the death of vinyl and album artwork. We went from majestic, personal record collections to updating the latest version of iTunes. There's something incredibly depressing and sterile about that. As the music video keeps narrowing in on individual records, it humanizes each one and vocalizes the artist on the cover. Each musician or band Kafri chooses to include, essentially accompany him in his (ironically) digitally edited video.
Images: Roy Kafri/Vimeo