Shopping For Booties... When You're Short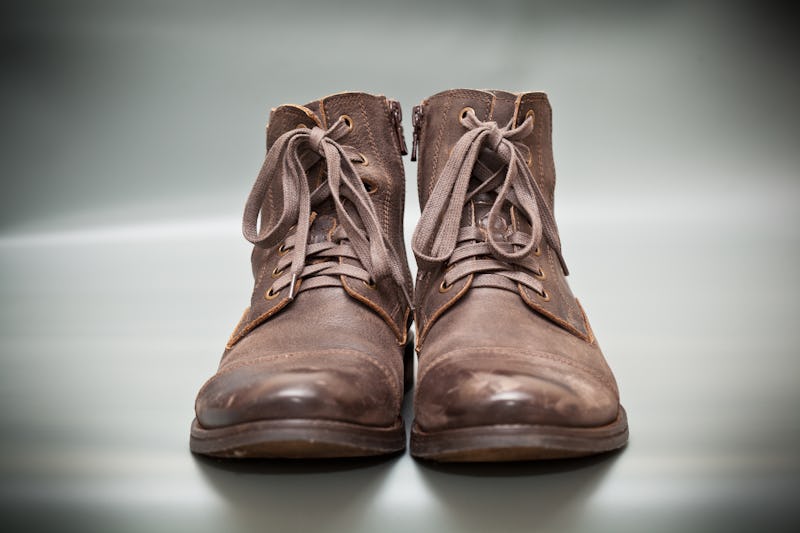 I'm short. I hit 5'2" around age 13 — and have stayed that way ever since. I have encountered plenty of short girl style and fashion challenges. One of my biggest short-girl struggles, however, is finding the perfect fall boots, a staple of cool weather attire. I want to wear booties with every outfit I own: Skinnies are perfect for booties since there is no tucking involved; leggings get an instant style upgrade when paired with booties; skirts get an added edge from booties. But because my legs, from knee to foot, are so freakin' short, booties tend to make me look even shorter since they cut off what little leg length I have.
For some reason, most knee high boots tend to look fine on me. I don't understand this conundrum, but whatever. I want what I can't have... and I want to wear booties.
Recently, I somehow fell back into the old pattern of stressing over how I shouldn't wear booties, and it was starting to seriously bum me out. There were too many cute pairs I wanted to wear and there I was, cringing over my short legs and cursing my mom, from whom I inherited them. Thanks, Ma.
Then, this weekend, I had an epiphany and decided "Screw this. I am getting booties." Here is what I went through on my quest for the perfect boots, and what I'm sure you other short-legged ladies have suffered through too.
1. The "I Love Booties... While Window Shopping" Stage
Pre-epiphany, scouring eBay, fashion mags, and shoe departments at every retailer from Target to Nordstrom stoked my frustration. So many cute pairs, not enough inches to my stems. Without even trying any on, I had resigned myself to the fact that booties just weren't for me.
2. The "I Hate My Legs" Stage
After deciding not to buy the booties that I liked so much, I pouted and was all sorts of grumpy about my lot in life, silently sending rage down towards my legs. I told myself that there were plenty of other cool shoes I could wear through the fall and to be thankful that I even have shoes to put on.
3. The "I Will Not Be Deterred" Stage
I went through the opposite of buyer's remorse. I had "not purchasing" remorse. Some of the booties were so cute that I kept thinking about all the outfits in my closet that would totally work with them as they languished on the shelves. I decided to give it one more try and continue the hunt for a good pair of booties. They had to be out there.
4. The "Wait, This Is Basically The Same As Dating" Stage
I hit the local DSW while my dog was getting his bimonthly bath at PetSmart. I had an hour-plus to kill and it was the perfect opportunity to seek out the right bootie. Since DSW is a shoe mecca, with thousands of pairs and options, there had to be one pair or "the one" for me, right? Dang, this felt like dating. So many shoes in the sea, you know?
5. The "I Know There's One For Me" Stage
After picking six or seven pairs I liked, regardless of height or any other quality other than me wanting to wear them, I tried on each one, and decided what looked best on me. I realized that a slightly shorter, lower bootie, one that hits at the ankle or slightly lower, is what I need. Above-the-ankle wasn't the best option, making the trendy Chelsea boot style a bit tough for me. Slowly but surely, I narrowed down my choices.
6. The "These Booties Were Made For Walking" Stage
When I found a Diba pair in a matte black finish, with a cute, flannel lining and moto details, I was so, so happy. They had a more rounded toe, which I also like, as opposed to pointy. They looked adorable with my skinny jeans. They were the ones. I actually grabbed a pair of matte leather leggings on my way the register, building a portion of an outfit right there in the store.
Images: Yuli/Fotolia; Giphy (6)