He Deserved That Triple Steal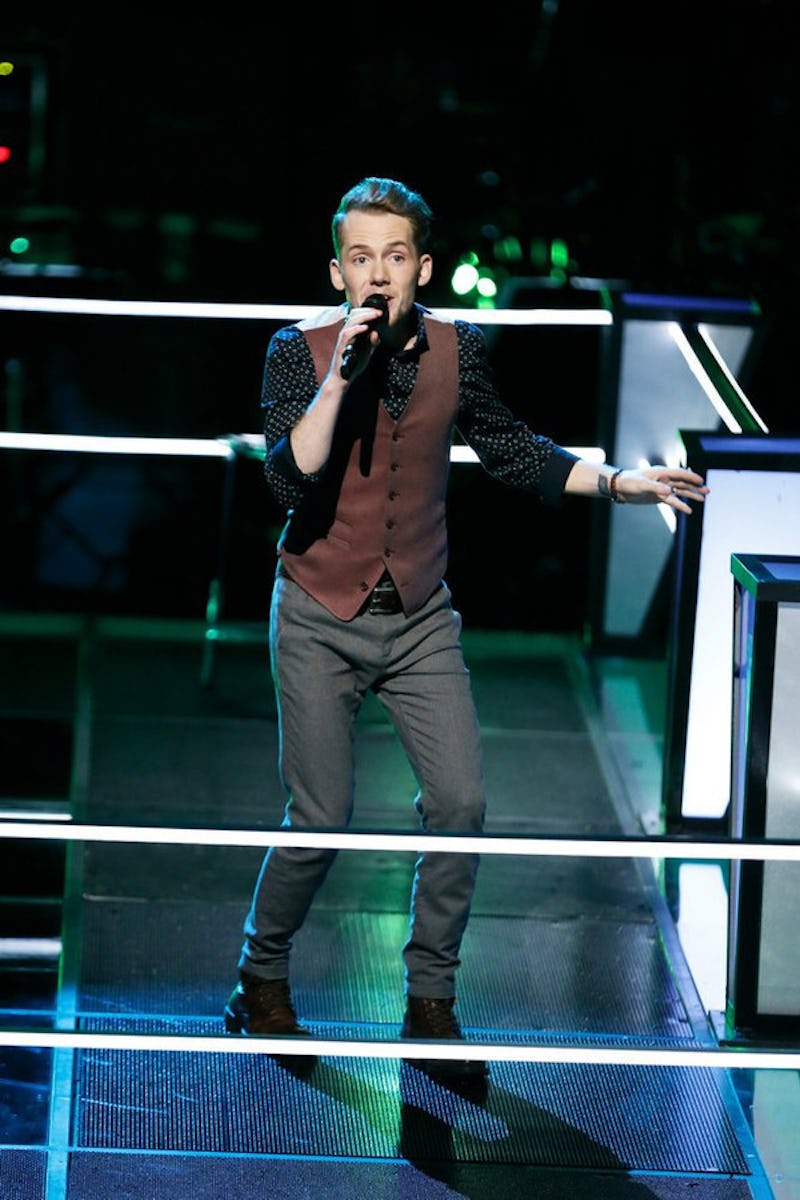 The battle between Luke Wade and Taylor Phelan was the best of night one of The Voice knockout rounds, which left Coach Pharrell with a very tough decision to make. The knockouts are tough for both the performers and the coaches, since only the best of the best are still in the competition. There's no doubt Wade and Phelan are two of the most dynamic and talented performers The Voice has this season, and I'm glad they both get to stick around. Wade's rendition of "Rich Girl" by Elton John deserved the win, but Phelan's performance of "No Place I'd Rather Be" definitely deserved the triple steal he recieved.
At this point in the game, the judges only have one steal, so they're obviously going to save it for the best of the best. Coach Gwen Stefani is very liberal with her button-pushing, so it was no surprise that she immediately buzzed in to steal Phelan. She probably still has a stack of T-shirts in every size under her chair so she's ready for whoever comes her way. But coaches Adam Levine and Blake Shelton have been on the show since it's beginning, so they are very strategic and careful when it comes to steals. Levine pushed his first, and Shelton did so only after being coaxed by Levine. For all three of them to turn at this point of the game is truly mind-blowing. To win over Phelan, the three coaches pulled out their blind audition charm and tricks, but he ultimately chose to join Team Adam. Which was the best choice for him.
Phelan is pop/rock meets hipster, which is perfect for Team Adam. After getting out from behind his guitar, he was able to move around the stage and really show off his personality. Under Coach Adam's wisdom, I'm confident that Phelan will improve on his dance moves and learn to work the stage. If he infuses his hipster style and unique vocal talents with a rock persona and a dash of boy band moves, he'll be ready to take the stage sans the guitar in the Live rounds.
Image: Tyler Golden/NBC