11 Quotes To Celebrate National Chocolate Day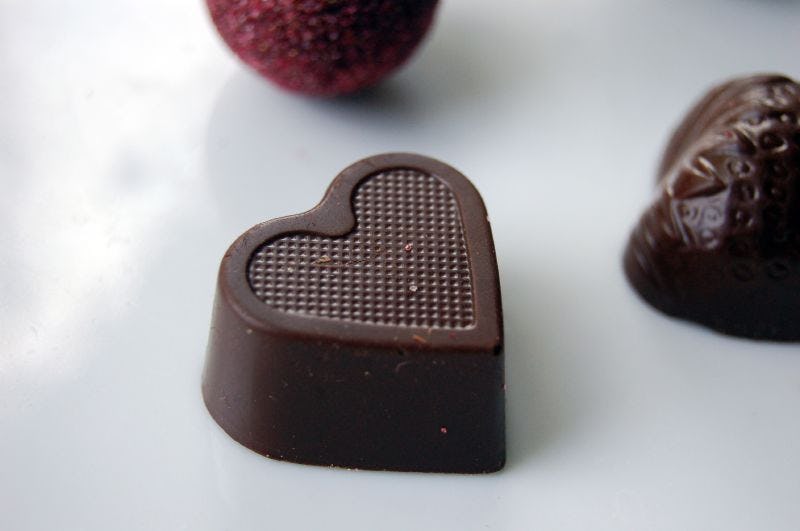 Any true chocoholic knows that you don't need a special occasion to enjoy a good piece of chocolate — we'll take any excuse to indulge in the good stuff. But an entire holiday dedicated to chocolate? Yes, please. I'm not talking about Halloween — October 28 is National Chocolate Day, and if ever there was a time to indulge in all things chocolaty and amazing, it's now (no trick or treating necessary).
A lot has been said about chocolate over the years. Even Hernando Cortes was quick to sing its praises after tasting cocoa for the first time in the early 1500s, calling it a "divine drink" capable of making people more god-like — and he's right. With its velvety richness and magical ability to turn any ordinary day into a really great extraordinary day, chocolate is indeed something to be celebrated. Plus, it's good for you — just eating a few pieces of dark chocolate a day can help reduce stress, and there's new research to suggest that the flavanols found in cocoa can even prevent memory loss down the road.
So whether you're a fan of dark chocolate or milk chocolate, prefer your chocolate plain or dressed up as truffles, cakes, and mousses, find a treat that speaks to you, and then join the conversation. There's a whole host of fellow chocolate lovers out there, and they all have something to say. Here are 11 perfect quotes from famous figures who love chocolate just as much as you do.
1. "All you need is love. But a little chocolate now and then doesn't hurt." — Charles Schulz
2. "I love dark chocolate — I could eat it 'til I puke." — Behati Prinsloo
3. "What you see before you, my friend, is the result of a lifetime of chocolate." — Katharine Hepburn
4. "My therapist told me the way to achieve true inner peace is to finish what I start. So far today, I have finished 2 bags of M&M's and a chocolate cake. I feel better already." – Dave Barry
5. "The superiority of chocolate, both for health and nourishment, will soon give it the same preference over tea and coffee in America which it has in Spain." — Thomas Jefferson
6. "My favorite thing in the world is a box of fine European chocolates which is, for sure, better than sex." — Alicia Silverstone
7. "Caramels are only a fad. Chocolate is a permanent thing." — Milton Hershey
8. "Strength is the ability to break a chocolate bar into four pieces with your bare hands — and then eat just one of those pieces." — Judith Viorst
9. "The divine drink which builds up resistance and fights fatigue. A cup of this precious drink permits man to walk for a whole day without food." — Hernando Cortes
10. "Chocolate is what I love. I have it every day." — Jennifer Hudson
11. "Forget love, I'd rather fall in chocolate." — Anonymous
Images: ulteriorepicure, Josh, Lee McCoy, WoofBC, Stacy, Eva Holm, Susanne Nilsson, LearningLark, C.C. Chapman, Lauren, Stephanie Keeney, christijohnstone/Flickr