Lauren Conrad's Hair Is Now Shorter Than Ever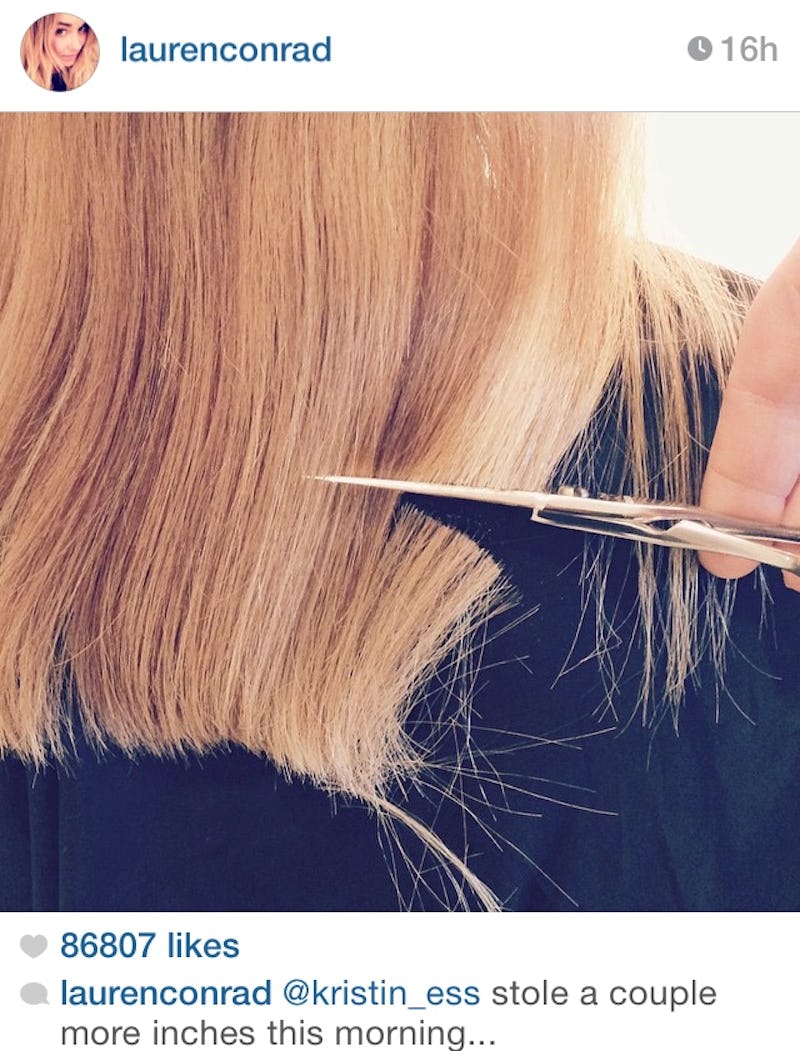 First comes the lob, then comes the... awkward length bob? That seems a little backwards. Lauren Conrad debuted her lob just days ago, which was actually a pretty cool and original take on this kind of overdone trend. She now however decided to go even further, cutting her hair to the shortest it has ever been, and the end result is not exactly "trendy." I guess after being called a basic bitch by Allure Magazine, LC took it pretty hard. Maybe that's why she went for a drastic cut in the first place.
LC's stylist responsible for the new do, Kristin Ess, says there's more to the look than just the standard shoulder length style. "There's also a slight bit of an assymetrical-ness to it … that front section, that piece you tuck behind your ear is the cool girl piece. It's just a tad longer than the rest of the hair and its very subtle," Ess told InStyle.com. Well, whatever you say Ess. Conrad's chopped locks are certainly cooler than that ubiquitous, way too long mane she sported for years. One thing is for sure, Lauren Conrad is definitely not basic now, but at this rate we're likely to see a pixie cut next week. (Please?!)
What do you think of her new 'do?