Borrowing From the Boys in Army Green at NYFW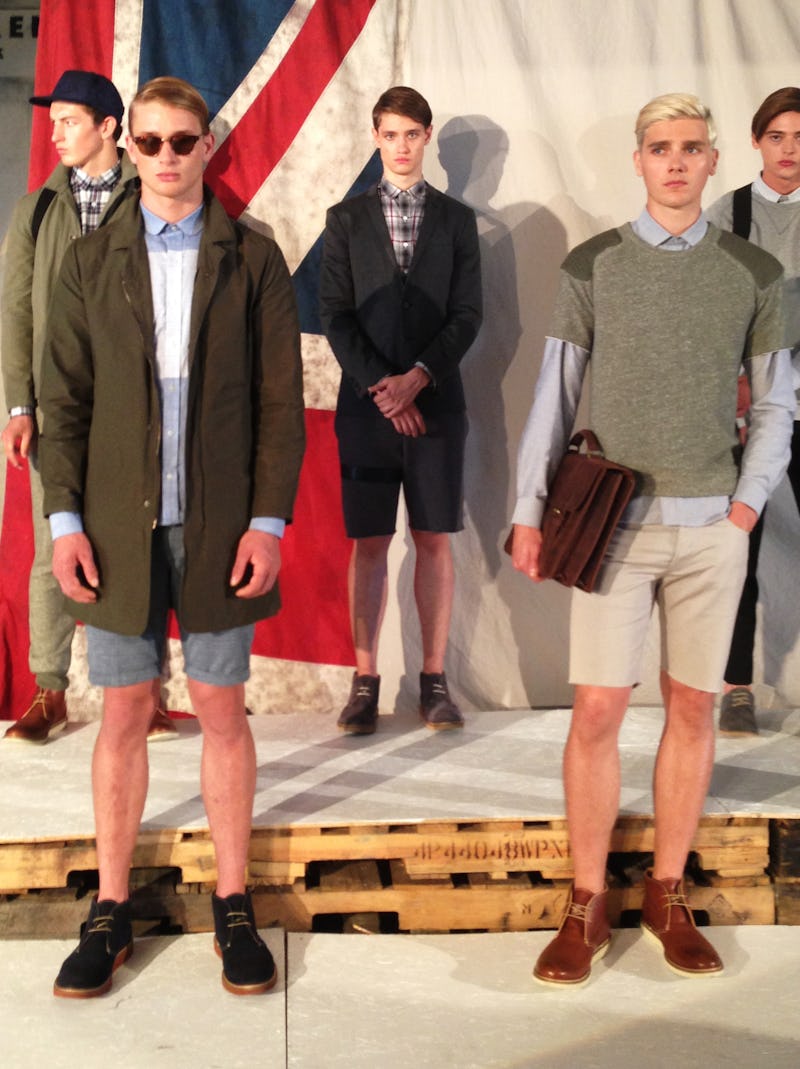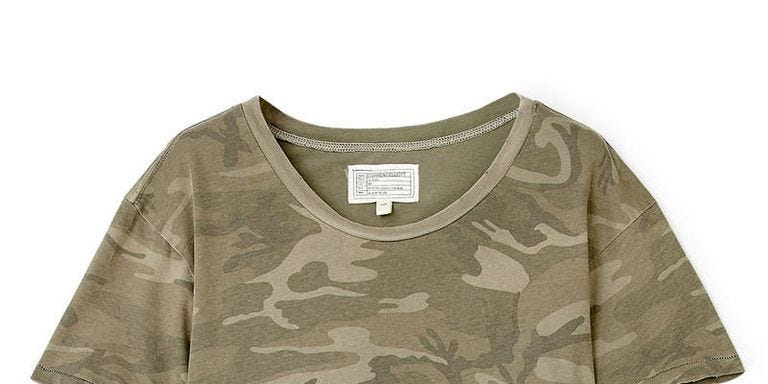 All eyes ahead for menswear at its most effortless borrowing potential:
Sweatpants: Admittedly the green-on-green is difficult to pull off (though the model certainly nails it), but the shade takes loungewear up a level — and looks great with flannel.
Short-sleeve sweatshirts: A short-sleeve sweatshirt may sound insane when you say it aloud, but look at this layering, which can be worn through fall, winter and spring, too. (Case in point: Look how well it goes with shorts.) Wear it with a jeans, and heels, too, and you've got an easy, pulled-together look for work or weekend.
Fitted jacket: Another piece of outerwear that looks good in army green is a fitted blazer or jacket, like this one at Ernest Alexander.
Tailored pants: This might be the very easiest look to steal from the Ernest Alexander presentation: white tee, oversized bag, dark flats or brogues, and tailored pants — a more sophisticated take on baggy army pants.
Bag: And there's that camo print. Pair with all neutrals like his navy -- it's the only pattern you need.
Long shorts — and florals: Delicate florals, like the ones in the center model's blazer, are another, unexpected pattern that look great in army green, as do his long shorts. Tie optional.