Marvel Just Announced EVERYTHING: Catch Up!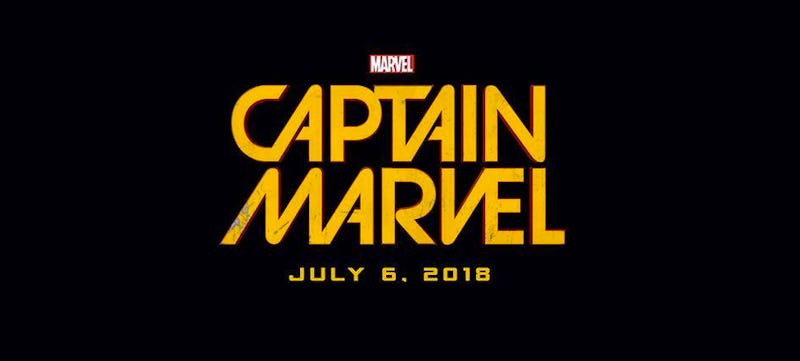 Oh jeez. Oh goodness. So much is happening. And right now, most of that has to do with Marvel. The superhero-oriented studio held an event Tuesday in Hollywood's El Capitan Theater — an event that included a rundown of the Marvel Cinematic Universe's slate from now until 2019. And lo, there is lots of it. Black Panther and Captain Marvel were officially announced, as were the subtitles and release dates for the next Thor and Avengers movies post-Age Of Ultron. And a lot more. There's just... in the words of Horse eBooks, "everything happens so much."
Let it never be said that Marvel is not ambitious. As president of Marvel studios Kevin Feige laid out Tuesday, the MCU's "Phase Two" will officially end next summer with Ant-Man. So what comes after that? We now know the "when" of Marvel's plans for Phase Three, as well as the beginnings of the "what."
Here's the gist:
Avengers: Age Of Ultron, May 1, 2015
Expect all the Avengers to be in varying amounts of peril, and for things here to set the stage for the happenings in at least Captain America 3, if not also some of the other coming attractions.
Ant-Man, July 17, 2015
The final curtain on Phase Two.
Captain America: Civil War, May 6, 2016
There was a red herring that the film would be subtitled Serpent Society, but then Robert Downey Jr. and Chris Evans took the stage to set the record straight.
Doctor Strange, Nov. 4, 2016
Benedict Cumberbatch is extremely close to signing the dotted line and becoming the official Doctor Strange.
Guardians Of the Galaxy 2, May 5, 2017
The sequel to one of 2014's biggest hits will hit in 2017, just a month before.
Thor: Ragnarok, July 28, 2017
Seems like the spring-summer season of 2017 will be a bit of a busy time for Marvel. "Ragnarok," by the way, is a word that means "end of times," and it's reported that this movie plans to shake-up the MCU's future in much the same way that Captain America: Winter Soldier did for Phase Two.
In additional news: Tom Hiddleston will be returning as Loki.
Black Panther, Nov 3, 2017
Chadwick Boseman will be playing the title character, in one of Marvel's most long-awaited titles.
Avengers: Infinity War — Part 1, May 4 2018
The third and fourth Avengers movies will be interconnected by one big plot. Expect the involvement of Thanos, as the Infinity War six-issue series from 1992 that the title pulls from heavily involves him, and some very important Infinity Stones.
Just note that Thanos with that many stones is not a good sign for our heroes. This will also be where a lot of the Avengers line-up has shifted.
Captain Marvel, July 6, 2018
Right after Independence Day! This will be Marvel's first female solo film, and with one of their most beloved characters. Get ready for Carol Danvers — and whoever they choose to cast.
Inhumans, Nov 2, 2018
Created by Jack Kirby and Stan Lee (heard of 'em?) the inhumans are a race of superhumans created in-world by the Kree. We'll be getting pretty intimate with them towards the tail-end of 2018, with their introduction likely coming in Infinity War Part 1 if the plot includes Terrigen Mists coming into contact with humanity.
Avengers: Infinity War — Part 2, May 3, 2019
And we'll be drawing the curtain on Phase Three with this big finale. Expect drama.