Chris Soules Is Ready To Find Love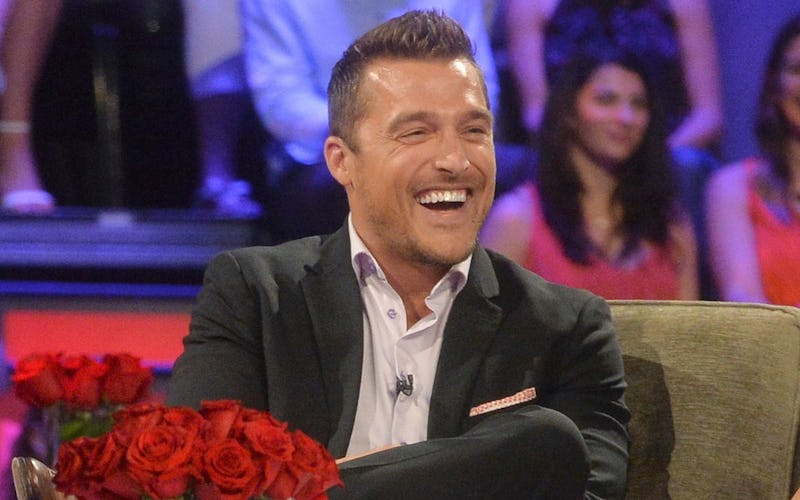 Just after the new year we will embark on a journey that will undoubtedly be dubbed "a journey of a lifetime" on ABC, as Chris Soules becomes the next bachelor on the 19th season of The Bachelor. We can start to fall (back) in love with Chris Soules on The Bachelor on Jan. 5, but we don't have to wait until 2015 to start guessing what to expect from his season of the show.
In the most recent season of The Bachelorette, America fell in love with Soules — as it seemed so did the Bachelorette, Andi Dorfman. Unfortunately, his hometown date didn't prove to sell Andi on their relationship. He is a farmer — a very successful farmer — from Iowa, and because his family and career are there, and he can't really move a farm to Atlanta — where Andi is from — he and Andi parted ways during the final three men. But Andi's loss was America's gain, as it seemed almost certain that Soules was the next Bachelor, even if ABC wasn't ready to admit it.
So what can we tell about Chris Soules' season of The Bachelor from his promotional picture? Let's take a look.
He's "traditional"
I'm not sure what ABC meant by using the phrase "Traditional. Classic. All-American" because to me that sounds like something you would use to describe a luxury car that was made in the United States, but I guess that is kind of what Chris is, in a way. But the term "traditional" has me wondering if Chris is going to be traditional in the way of no fantasy suite — a la, Emily Maynard — or if there is another meaning behind it. I don't want to get too ahead of myself, but I think we need a fantasy suite for Chris since he got snubbed last season.
He is in a barn
Is Chris going to spend extra time in his hometown of less than 500 people, or is this just a nice staged "barn" set in super farm-like Los Angeles, where this photo was probably taken? I am hoping it is the former, because I think the woman who ends up with Chris will need to be comfortable with the life on the farm.
He looks really good
Damn, he looks pretty perfect in this photo. He also looks like he has a secret in the barn, and he is trying to hide it from the camera's or maybe it is a metaphor for his heart, and he has to protect it from the girls that are vying for it.
Images: ABC