Grandparents Dancing In The '60s Set To Rap Music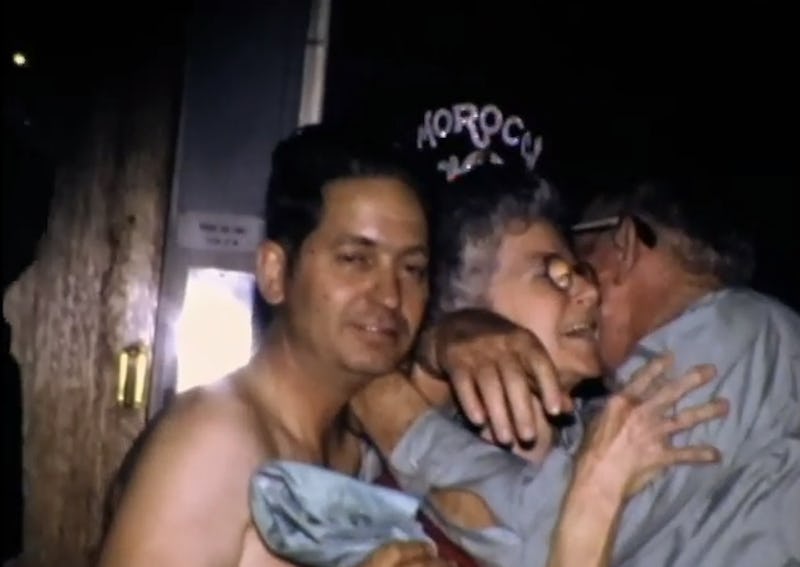 You know what's awesome? Footage of your grandparents partying in the '60s. You know what's even more awesome? When someone sets that to rap music. This video does just that, taking color saturated footage of a fairly messy party of middle-aged people in the 1960s and dubbing it over with Wiz Khalifa's "Black and Yellow". The result is weirdly uplifting, as two generations are forced together in probably the only drunk party video that won't make you completely cringe. The video actually makes me weirdly annoyed at my grandparents for not filming themselves drunk when they were younger, because I would definitely be setting that footage to Katy Perry's "Teenage Dream" right about now.
Some great moments in the video include an old man twerking the hell out of life at the start (seriously, it's incredible), an inexplicably shirtless man eye-fucking the camera while making himself the third in a hug between an elderly couple and a man following around a woman in mom pants and grabbing her butt (it's OK she's consenting). And then there's the old guy singing with a cigarette while wearing a fez (also being embraced by inexplicably shirtless guy). Everything in here is glorious. Watch below, and be uplifted on your Wednesday morning.
Image: Taylor Giddens/YouTube