Amy and George Do 'Game of Thrones' Trivia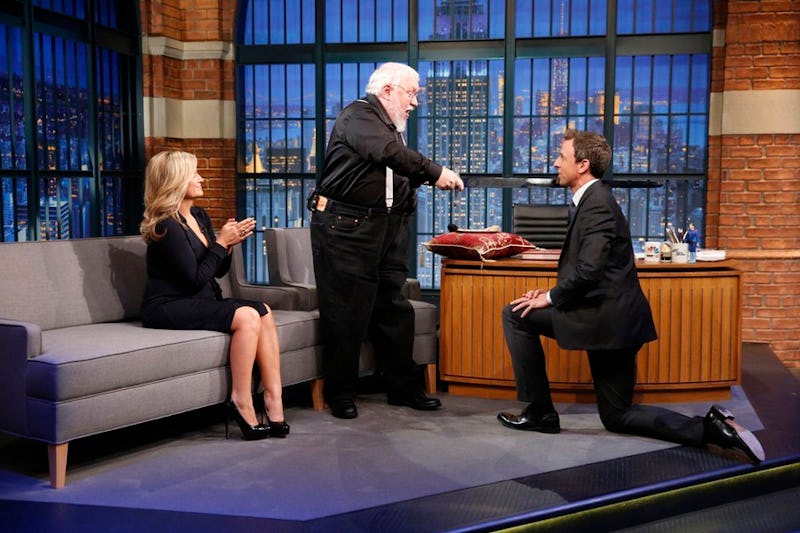 Tina Fey may have some competition. Amy Poehler and George R.R. Martin bonded over Game of Thrones trivia on Late Night With Seth Meyers last night, becoming giggly, adorable best friends in mere minutes. Poehler and Meyers took turns quizzing Martin about quotes from his complex books, seeing if he could identify the characters who said them. Of course, he was a pro and got all of them right — until they started adding a few fun twists. Think you know who said "winter is coming" or "you know nothing, Jon Snow"? Nope. You don't. The answers are not who you'd expect — they're even better.
Even if they didn't come up with some wacky answers, everyone still would have been cracking up over Poehler's voice impressions and the f-bombs dropped by Meyers. If you think you know Hodor or the Red Wedding, prepare to have your ideas totally turned upside-down by the former Weekend Update anchors. (With that being said, can these two team up again more often, please?) Watch the magic unfold below, and be sure to jot all of these down for your own GoT trivia nights. We've got a long wait until next season.
Image: Lloyd Bishop/NBC