What's That Song In That Honda Ad?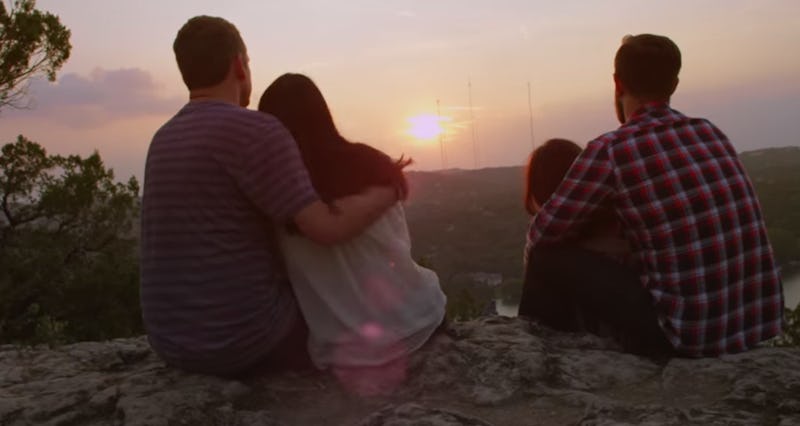 This is probably going to hurt whatever indie rock cred I have (I'm guessing I don't have a lot nowadays. I'm pretty sure the second I graduated from college, my indie rock cred began evaporating. *Sigh* I just stopped keeping up... I just stopped keeping up), but I did not recognize the tune that's featured in that new Honda ad. Ya know, the ad with the young adults who road trip home from Austin City Limits. I had to Shazam it, y'all. I had to Shazam it. The song in the 2015 Honda CR-V commercial is Portugal. The Man's "You Carried Us (Share With Me The Sun)". The track appears on the band's first major label debut (but sixth studio album) In the Mountain in the Cloud.
"I totally knew that," I said when I read the Shazam results. (I definitely did not know that. Like, I've heard P.TM's music, but I haven't heard enough to identify one of their songs.)
Before I continue, I have to get something outta my system. My lame joke-clogged system:
Portugal. The Man? More like Punctuation. The Band, amirite?!?!
I know, I know. That was not great. Thanks for being a good sport. Let's get back on track.
Portugal. The Man is not only the "headliner" of the aforementioned 2015 Honda CR-V ad, but also co-headlined the 2014 Honda Civic Tour. So the band and the motor company are basically old chums. Hooray for friendship!
Here's the song:
Aaaaand here's the ad:
Image: Honda/YouTube