When Will 'TVD's Midseason Finale Be?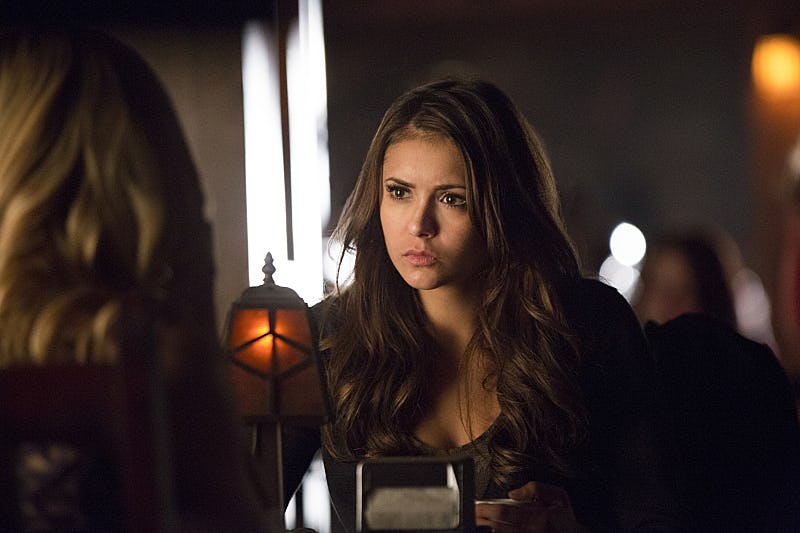 Are we really talking about finales already? I feel like it was just last week that Damon returned from 1994 on The Vampire Diaries — OH WAIT, that was last Thursday. Apparently time doesn't stop when you're trapped in a supernatural prison. On Monday night, The CW announced its series' fall finale dates and the Vampire Diaries Season 6 midseason finale will air on Dec. 11, with its fellow series airing their fall finales in and around the same week. Talk about having a blue Christmas, you feel me?
I feel like I'm about to break into that Chantal Kreviazuk song, "Time," from the Laguna Beach Season 2 graduation episode. Sure, we still have a little over a month before our favorite TV series go on hiatus for the holidays — but it just feels like too much too soon. (Like Christmas decorations already going up in retail stores.) How will we survive with these dates looming the near future? How can I be expected to be excited for the holidays when the prospect of losing Jane The Virgin's perfect telenovela-inspired drama? Life can be so hard sometimes.
So, what does The CW's Fall finale schedule look like? There will be no rest for the weary and resistant, that's for sure, and we'll be ugly-crying forever.
The First To Go: The Originals — Dec. 8
It's OK, Klaus. We feel your pain tenfold.
The First Newbie To Go: The Flash — Dec. 9
We only knew you for a short time, but it hurts so much.
The First Veteran To Go: Supernatural — Dec. 9
If a guy who fights demons can cry about this, so can we. Proudly.
The Hero We'll Cry Without: Arrow - Dec. 10
It hurts. It hurts so bad.
The Relationships We'll Miss The Most: The Vampire Diaries — Dec. 11
SAME, ELENA. SAME.
The Strong Women That'll Leave Gaping Holes In Our Thursdays: Reign — Dec. 11
I don't need a hug, ok? OK?!?!
The New Series We'll Miss The Most: Jane The Virgin — Dec. 15
I can't even cry anymore, I'm too busy trying to figure out how I'm going to survive my first Monday without this show.
The Last To Go: The 100 — Dec. 17
Why, CW, why must you do this to me?
Images: Bob Mahoney/The CW; oliverqueen, littlegirlinvisible, spnfans, thearrowismyhero, ibelongwith-you, kiliansemma, cwjanethevirgin, philcoulson/Tumblr