Georgia's First Trans Homecoming Queen Speaks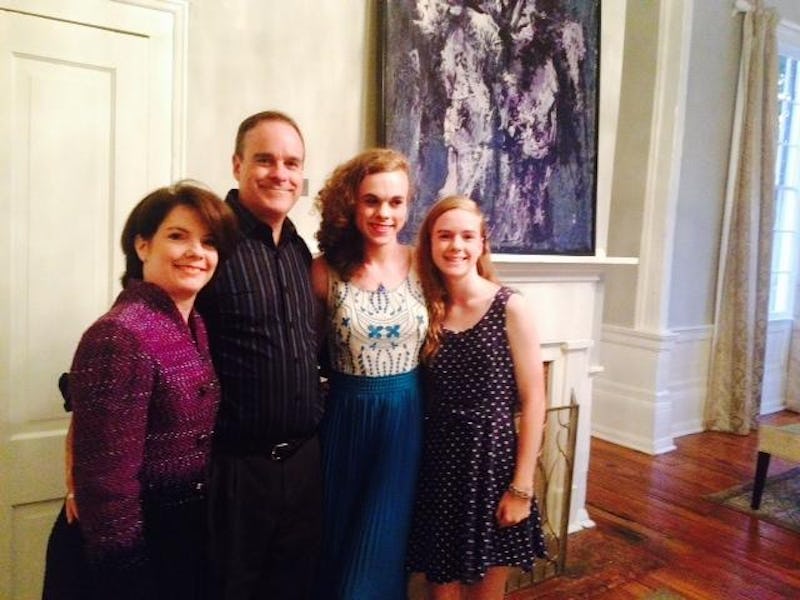 "Being trans is not a limitation." So says Sage Lovell, Georgia's first ever openly trans homecoming court member, in a recent interview with GLAAD. "You can do things you want to do, you can achieve whatever you want, and [being] trans does not have to be an inhibitor of that."
Lovell made history this September when Walton High School in the metro Atlanta area elected her as a member of the homecoming court. Lovell was assigned male at birth, but began questioning her gender in her early teen years. She says that her parents and friends were very supportive of her transition. She became homecoming queen as a high school junior, without any apparent negative backlash from anyone in the school community.
"My high school, and my generation in general, has been incredibly accepting," she told GLAAD reporter Claire Pires, adding that although she doesn't worry about her safety at school, she is concerned that life after high school might be different.
Still, it's great to hear stories like this coming out of traditionally conservative states like Georgia. Though the country as a whole has a lot of work to do when it comes to trans acceptance and trans rights, it's still great to know that there are not only people but whole communities ready to embrace and support transgender teens.
The whole interview is inspiringly great.
Image: @sagey_ragey/Twitter