Sofia Compliments Joe with Insults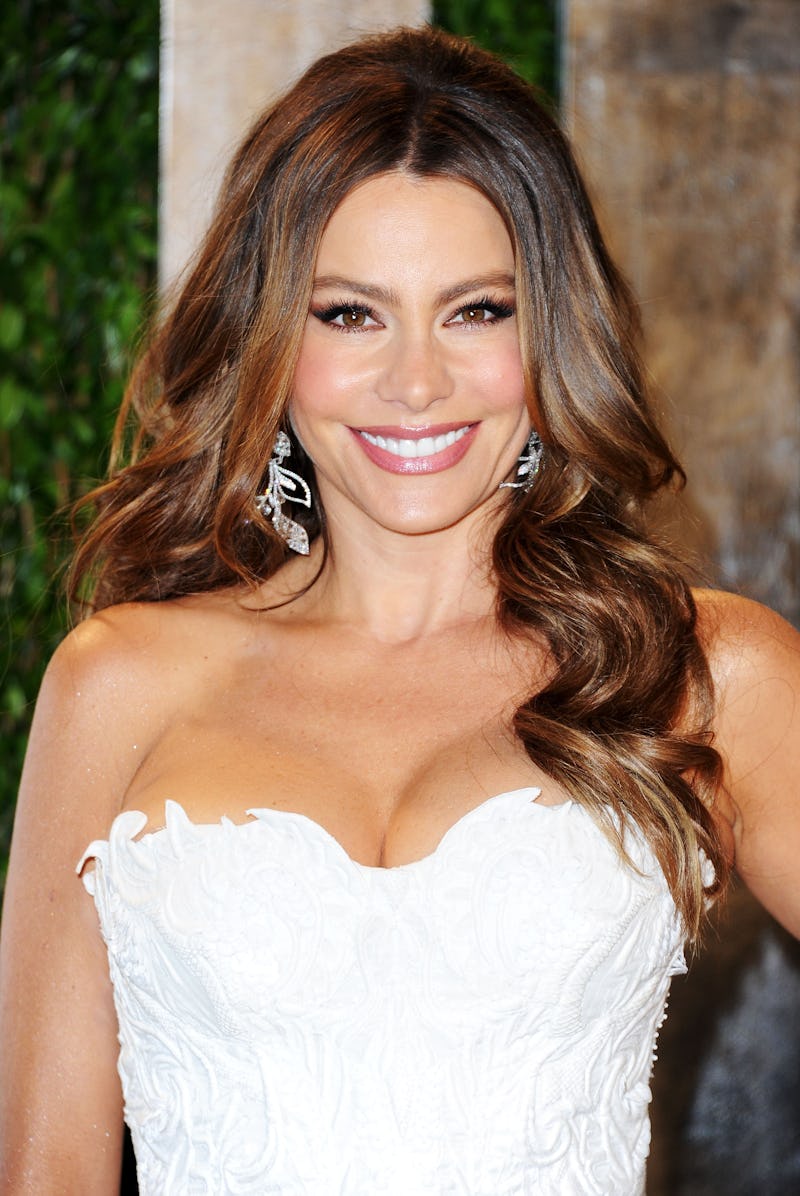 This is one couple who's been slightly tight-lipped about their relationship, but when Sofia Vergara and Joe Manganiello do discuss their coupling, they definitely don't hold back. Let's take Vergara, for example. In addition to sharing photos of their lovey-dovey days together and vacations via social media, the Modern Family actress has a way with words when describing her man — and sometimes it's mind-boggling how she sees him.
In light of Vergara's recent appearance on Ellen DeGeneres' talk show, where she chatted about dating the True Blood and Magic Mike actor, I've come to the realization that Vergara doesn't see Manganiello the same way I do. Or better yet, the way the world does. While chatting with DeGeneres she said,
I thought he was very handsome, but I was not interested. Too handsome... Yes, there is such a thing as too much. Or so I thought...
Wait, she thinks he is "too handsome?" What is going on? I mean, I guess I can see what she's saying. Sometimes people are just so gorgeous you can't understand it. That's not the only crazy remark she said about Manganiello. She once compared him to E.T. (yes, the adorable alien).
While visiting Today she said,
To me, he's like another species. I look at him, and it's like I feel like I am in the movie E.T. Remember? When an alien lands, and I'm the one who gets to play with it.
So, I absolutely understand her remark here. Yes, Manganiello is like another species, because he's so damn fine! How is his gorgeousness even possible? At least she compared him to a sweet, loving alien, rather than one who kills people and wants to take over Earth.
Sometimes her descriptions come off non-flattering, which is confusing, seeing as she clearly likes Manganiello. Of course, I don't believe this is her intention, but that's just how it comes off. Maybe she's just overwhelmed with his beauty and the fact that she gets to date him? That would make complete sense.
I think it's important to add she's not totally crazy, as she did say this sweet thing about him: "He's a great guy, he's very funny. And he's very entertaining which is very important for me because I need to be with somebody that knows how to have fun because I like to have fun." Well put, Sofia.