Amazon and Hachette Finally Find Peace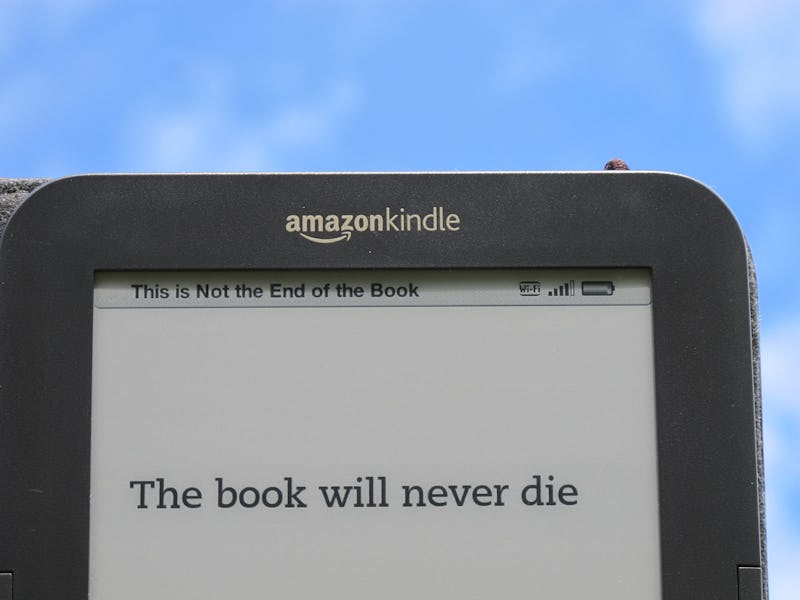 I'm as surprised as you. Yes, after several months, Amazon and Hachette have finally come to an agreement. The online retailer and the publishing company announced Thursday morning that they found a resolution, but did not give details of the agreement. However, Hachette has regained the ability to set prices on its e-books, a major issue in the original feud.
In a statement from Amazon, some of the details of the settlement were made clear:
Hachette will have responsibility for setting consumer prices of its ebooks, and will also benefit from better terms when it delivers lower prices for readers. Amazon and Hachette will immediately resume normal trading, and Hachette books will be prominently featured in promotions.
Hachette CEO Michael Pietsch had his own statement on the deal:
This is great news for writers ...The new agreement will benefit Hachette authors for years to come. It gives Hachette enormous marketing capability with one of our most important bookselling partners.
Amazon agreed. In the statement, Amazon executive David Naggar gave his side:
We are pleased with this new agreement as it includes specific financial incentives for Hachette to deliver lower prices, which we believe will be a great win for readers and authors alike.
The dispute allegedly began over price setting of Hachette e-books. Both sides have been mum on the specifics, but Amazon seemed to want the power to drop e-book prices to lure in customers. Hachette wanted to control the power to set prices on its own titles. From there, it got a whole lot more ugly.
Amazon stopped offering discounts at all on Hachette book titles, both e-books and hard copy, and it extended the shipping times and lowered the availability of these books. Essentially, the retailer made shopping pricey and annoying — and sometimes it was impossible for customers to access and purchase Hachette books.
Hachette and its authors, as well as readers and other writers, fought back. More than 900 authors drew up a petition against Amazon in a full-page ad in The New York Times. Amazon's reputation plummeted, and Hachette's book sales dropped. It was a lose-lose situation.
The end of the Amazon and Hachette feud is clear on Amazon's book info pages. The pre-order option has been turned back on for several Hachette titles, mostly under the Little, Brown umbrella. As late as last weekend, the four Hachette book titles on Amazon's 100 Best Books of the Year List were the only hardcovers not discounted, but as of Thursday, the discounts have been applied. However, the recently released David Foster Wallace Reader is still listed as not shipping for 4 to 7 weeks... so looks like there are lingering issues to work out.
Image: Ant McNeill/Flickr