Want Bigger Boobs For Vacation? You're In Luck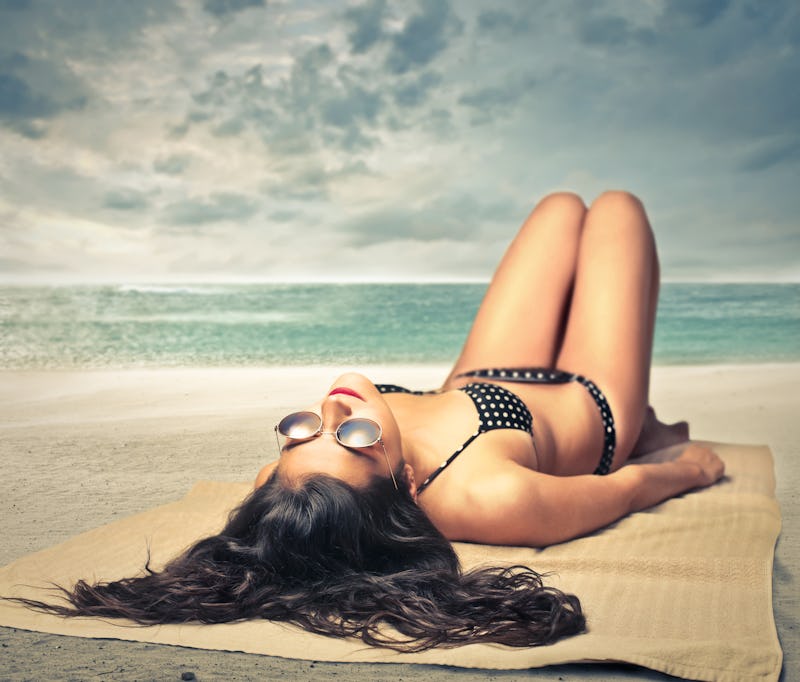 If you are unsatisfied with how your boobs fill out that new Spring Breakers-esque bikini you bought for your trip to Miami in March and have several hundred dollars to spare for a few hours, you're in luck. Plastic surgeon Dr. Norman Rowe is working on developing "insta-breast," an injection that gives you more boob for 24 hours via a saline injection. He's currently in the process of working on a method that would extend that time period to two or three weeks, an appropriate amount of time for a vacation or special event. The basic idea is to try out implants before investing several thousand dollars on something permanent that might not even be quite right; plus, there is predicted to be essentially no recovery period, and you can go back to continue to get more injections. What's not to love?
If you aren't NY based and don't have several hundred dollars to spare on your boobs, fear not, there are other ways for you to achieve your desired breast shape. The easiest way is, of course, the push up bra or swimsuit that can be easily found at your local Victoria's Secret or Aerie, but if you want to get more creative, there's always bra inserts (or equivalent stuffing techniques) that can increase the size of your breasts by a whole cup size, or a fancy technique I'd never heard of before called breast contouring.
While it's cool to do whatever you want with your body, also remember that all boobs are different and all boobs are equal and all boobs are awesome, which is worth celebrating no matter what.
Image: Fotolia