Buzzfeed Recreated Kim K's Butt Photo & It's Great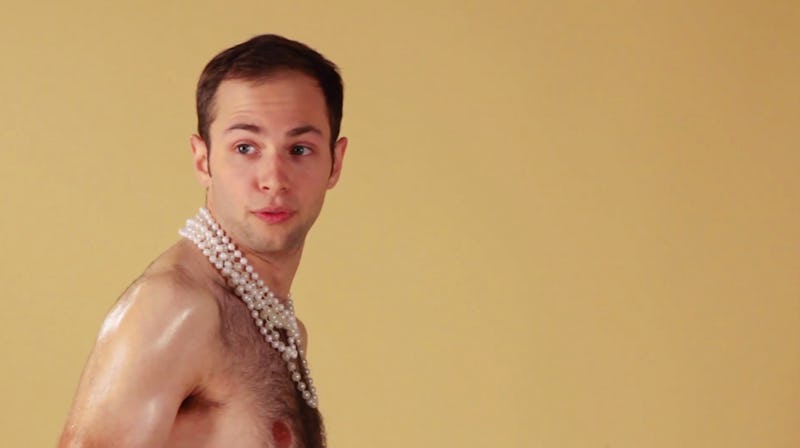 If you thought Kim Kardashian's ( very NSFW!) Paper Magazine photoshoot was risqué, trust me: You haven't seen anything yet. The ever-amazing staff over at Buzzfeed — so inspired by Kardashian's valiant attempt at breaking the Internet, as I'm sure the rest of us were — took it upon themselves to channel that energy into creating a new piece of media that is...shall we say...a tribute to it? An ode to it, perhaps? Whatever you want to refer to it as, its significance remains: Buzzfeed recreated Kim Kardashian's Paper Magazine butt photo with dudes.
And it was glorious.
Not only do the guys who agreed to appear in the video — which features them being oiled up, then them trying to recreate Kim's arched back pose — (accurately) note how painful the position that Kardashian is holding in the photo is, but they also admit that being sexy for the sake of a photoshoot is actually kind of difficult work when you are only a human being. So often, female celebrities are expected to look perfect in photoshoots like this one, so it's quite refreshing to see males admitting that, yes, perfection is painful and near-impossible to achieve.
It's also hilarious to see as many dude butts as this video features in it's 3:47 minute timespan. Buzzfeed may say that their video "merely cracked" the Internet, but I think they're being modest — this is what will truly break the Internet.
Image: YouTube