"Do They Know It's Christmas?" Gets A 2014 Update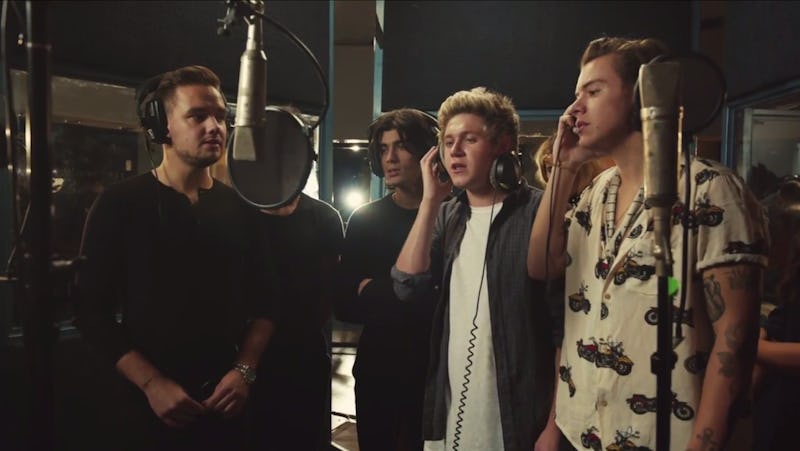 I know, I know — it's not even December but we're talking holiday music. Just be glad this didn't start after Halloween, because there are definitely some radio stations that start that early. This holiday song, for what it's worth, is all about helping others in need, so the earlier the word gets out, the more money raised. Remember "Do They Know It's Christmas?" recorded in 1984 that starred all of the major British singers of that time? Phil Collins, Bono, Paul McCartney, and David Bowie were just a few of the many names and voices that recorded the original song that benefitted famine relief. Since then, the song has been rerecorded two other times, but the 2014 version of "Do They Know It's Christmas?" by Band Aid 30 is definitely one you're going to want to hear.
The new version of the song features a lot of star power. From the classic voices like Bono to Chris Martin, who was part of later versions of the original, to brand new voices like One Direction (none of the members of 1D were even born for the original release, but that's another thing), Ellie Goulding, Seal, Sam Smith, Bastille, Ed Sheeran, Rita Ora, Sinead O'Connor, to Jessie J — there are a lot of voices, and a lot of talent, in one song. What's really great about this version is everyone shows off their own style of singing during their solos, but come together at the end for the powerful "Feed the world," part, which might give you chills.
While the song has benefitted Ethiopian famine relief for the past 30 years, this new version is helping a new cause, according to the statement on Band Aid 30's site.
This year the Band Aid Trust will administer funds from #BandAid30 towards efforts to fight the spread of Ebola and to care for its victims.
If you want to donate to the cause, you can simply buy the song — it won't be available for streaming until January for the purpose of encouraging people to buy the song — and because it is a song with such a strong message, $1.29 doesn't seem that bad. You can also donate to the cause on Band Aid 30's site with a monetary donation.
Images: YouTube