Who Is 'Seasons of Love' Star Cleo Anthony?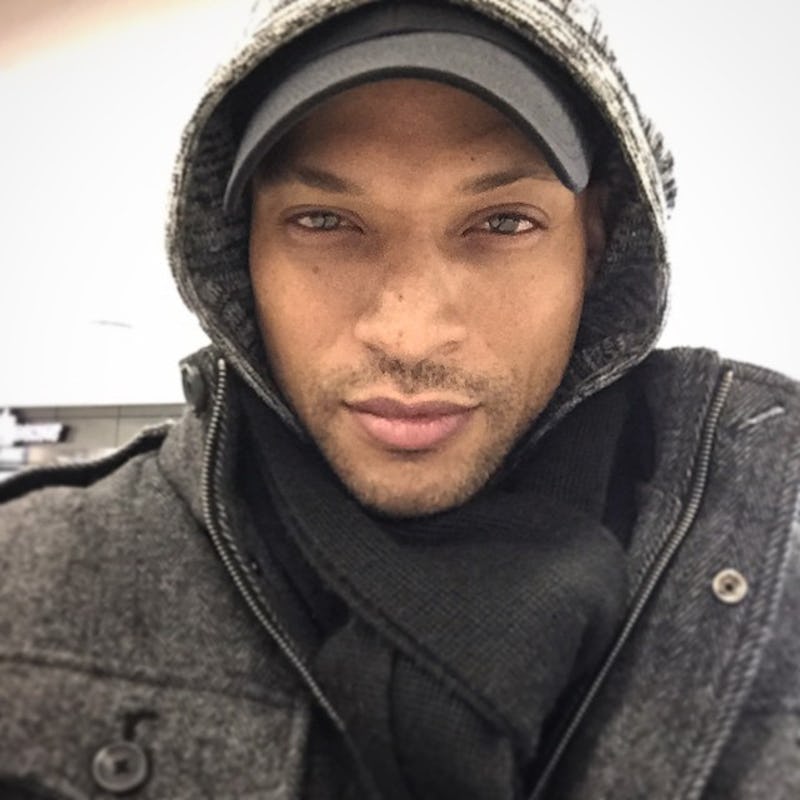 Ah, the holiday season. There's no better time to be a romantic comedy fan (however few of us remain). It seems like, in addition to the never-ending cycle of holiday-themed ads, this time of year finds every channel clogged with meet-cutes and kissing. Sometimes they come in the form of holiday standbys like Love Actually, while other times cable networks try to mix in some new rom-coms just for TV. So, while "Seasons of Love" used to just be that song from the Rent soundtrack that you'd try to sing in the shower, now Seasons of Love is a Lifetime romantic comedy starring LeToya Luckett and Cleo Anthony, set to premiere on Nov. 23. They look familiar, don't they? It's easy to remember where Luckett comes from: She was on Single Ladies and Treme (and was a one-time member of Destiny's Child, back when there were four members). But just who is Cleo Anthony, and what has he been in?
If you think you've spotted him around before, it's entirely possible, since he's had a bunch of credits already. But, then again, if he's flown under your radar, that makes sense, too: He's had a lot of "that guy" roles, or one-off guest spots on television series. Also, it's hard to see his face in the Seasons of Love trailer, because of all the kissing. (I told you holiday movies do that.)
Here's where you may have spotted Anthony before.
His Biggest Credit
Chances are, if you see the words "Cleo Anthony," the word "Divergent" isn't far behind. Yes, he's in it, and it's probably the biggest project he's been associated with so far. But you saw Divergent, right? Do you remember him in it? His character, "Dauntless Patrol #1," might have slipped right by you.
The Most Appearances
Anthony has been on a lot of TV shows, including NCIS, Trophy Wife (R.I.P.), Hit the Floor, Big Time Rush, and Perception. But he's usually a one-episode guest player. The show where he's had the most appearances, though, is Amazon's Transparent. (He plays Derek, from Ali's threesome.) He's only in three episodes, but there are only 10 total, so he's in a good chunk of the series.
Where You Might See Him Next
Where you see any actor coming up through the ranks these days, the Marvel Cinematic Universe. According to Deadline, his name has been bandied about — along with Lance Gross from Crisis and Mike Colter from The Good Wife — to be the title role in Luke Cage on Netflix. If he gets it, he definitely won't be "that guy" anymore.
Images: CleoAnthony/Instagram