See Clinique's Party-Ready Holiday Collection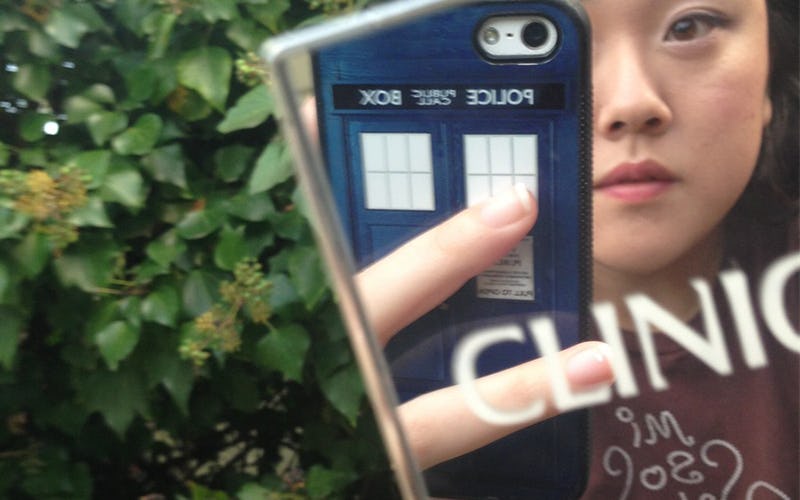 Is there anything better than limited edition holiday makeup sets? Well, yes, but they're still pretty darn awesome, especially when they cater to a theme — which is where Clinique's Nutcracker Suite Holiday 2014 comes in. I have to say, with the myriad of Christmas concepts floating around, The Nutcracker is pretty hard to beat; especially for a brand like Clinique — which is basically the cosmetic brand version of a ballerina (they share a sheer a sheer, shimmery, and natural aesthetic — am I right, or am I right?).
Anyway, the two holiday palettes — Act I, Snowflake Suite, and Act II, Sugar Plum Suite — are absolutely gorgeous (not to mention aptly named), and the accompanying powder (Blended Face Powder in Snowflake Dreams) is basically your that tutu you spent your childhood coveting encapsulated in a jar. I took one look at these holiday offerings and had to try a few makeup looks — after all, where else are you going to find a better holiday party look than a holiday palette?
I used Snowflake Suite to create a correspondingly snowy, neutral look, while I used Sugar Plum Suite for a slightly higher-impact purple smoky eye — so give whichever suits your style more a try!
Let's start with the Sugar Plum Suite:
The Base
I started off with foundation, concealer, eyebrow pencil and the like — then I added a dusting of the Snowflake Dreams all over my face. It certainly delivered a radiant complexion, and the effect was subtly glowy. Fair warning, though: There is visible microglitter in the mix. Next, I added a light dusting of the Tutu Pink blush onto the apples of my cheeks — it imparts just enough of a cool pink glow, IMHO.
The Eyes
On the top lid, I used all four shades. Now, this is slightly complex, so I'll use bullet points.
I used the white as a highlight — it has a bit of a silver lean to it (at least on my skin tone), so it helps the palette live up to it's snowy name.
Then, I dusted the shimmery lavender all over my lid and up slightly past the crease (to me, the lavender was the MVP of the palette — it's very delicate and just plain pretty).
I painted my lashline with the dark, matte purple.
Finally, I outlined my outer V/crease with the shimmery cool violet shade.
Then, I painted my lower lid with a touch of the violet shade to give the look a bit more pop.
The Finishing Touches
Finally, I finished with mascara and a touch of gel liner. Oh, and a dab of Clinique Baby Tint in Flowering Freesia, which was quite sheer, but as moisturizing as promised (in Los Angeles, we're currently in the notoriously dry Santa Ana winds right now, and it helped me get through the day chap-free).
Now, onto look 2, using the Snowflake Suite.
The Base
Same as above — except this time, I used Plié Pink, which is just as pretty as Tutu Pink. Quite honestly, if asked to identify them in a lineup, I'm not sure I'd be able to distinguish between the two. I suppose Tutu Pink is slightly darker and glitterier, while Plié Pink is more of a satin, true bubblegum pink.
The Eyes
Let's go back to the bullet points:
Again, I highlighted with the iridescent white shade.
I covered my entire eyelid with the pale pink (which goes on very sheer — you don't have to worry about looking like you had an allergy attack and/or crying jag). I also added a touch on my lower lid for some shimmery goodness.
I colored in my crease with the purple-y taupe shade
And finished with the shimmery black in the outer corner (for a very slight cat-eye effect). Blend well, my friends!
Finishing Touches
Again, I topped it all off with mascara and a touch of gel liner — though this time, I used the Baby Tint in Budding Blossom, which was surprisingly a touch more pigmented than Flowering Freesia, even though Flowering Freesia looks darker in the tube.
Because of the lighting (and my poor photography skills), I realized belatedly that my images came out a little washed-out. Since I wanted to give you a more accurate depiction of what colors you'd be getting, please accept this meager iPhone selfie (and please excuse my clutter, which I tried to hide by taking as close up a picture as possible). This is Act I, Snowflake Suite, by the way:
Images: Clinique; Rosie Narasaki