Your Shower Selfie Can Help Fight AIDS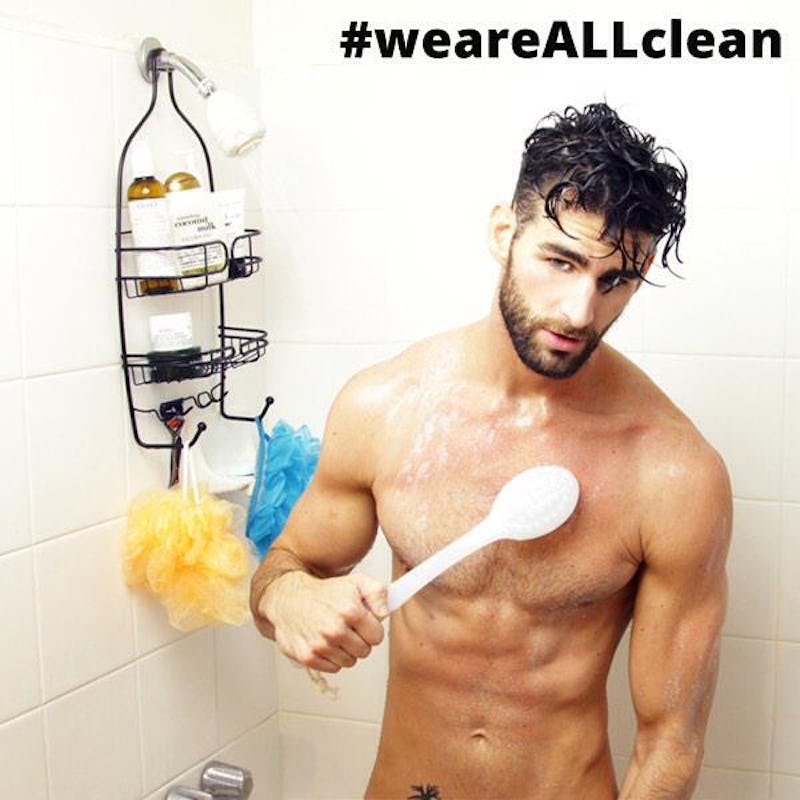 Rub-a-dub-dub and bubba hubba: If this movement takes off, America is about to get an eyeful of some steamy shower eye candy. HIV/AIDS activist Jack Mackenroth started a Twitter campaign where people post shower selfies with the hashtag #weareALLclean to heighten awareness and raise money to fight HIV/AIDS. The concept is simple: get naked, get in the shower, and take a picture. When you tweet it out, you can nominate three other friends to also bare it all like they're in a movie remake of the shower scene in Easy A. Participants are encouraged to donate whatever they can to the cause, and especially to change their Twitter profile pictures to their shower selfie on the day of December 1st, World AIDS Day.
For any of us who participated in the ALS Ice Bucket challenge over the summer, there was always that markedly awkward moment where you had to find not only someone to film you, but someone to dump the bucket on your head (or maybe it wasn't as embarrassing for you, but I lived with strangers at the time). However, that awkwardness will pale in comparison to this challenge—you'll have to ask a special someone to take pictures of you naked. But hey, it must be worth it, because these guys sure look like they're having a good time.
Mackenroth's inspiration for the #weareALLclean movement was a way to reclaim the language surrounding HIV/AIDS:
"I was inspired by the use of the word "clean," especially common in gay culture, to describe oneself as STI/STD free. Indirectly this implies that HIV-positive people are somehow "dirty"."
He is hoping that the campaign will end up contributing upwards of $1 million to fund continued AIDS research and a search for a cure.