Did Brandi and Adrienne Work Things Out?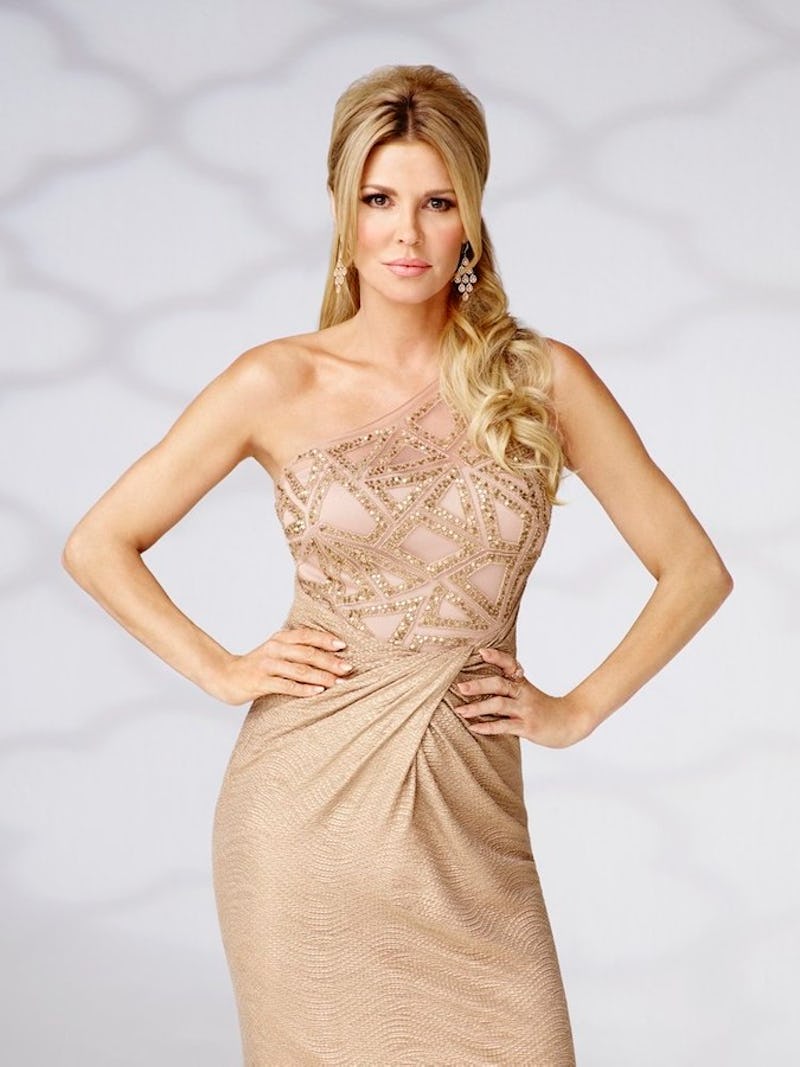 The confrontation that we've all been waiting for took place on Tuesday's Real Housewives Of Beverly Hills between Brandi Glanville and Adrienne Maloof. The two women had issues back in Season 3 when Brandi brought up Adrienne's alleged use of surrogates on the show. Bravo didn't air the comment, but everyone knew what was happening around them. It caused Adrienne to leave to show, and Adrienne and her husband Paul even attributed their failed marriage to the trouble Brandi caused. So how did it go when the two women sat down for lunch and talked about their issues for the first time? It actually went pretty well for the Real Housewives franchise.
When Adrienne got to the restaurant where Brandi was waiting, it felt... ominous. Would these two clear the air after all of the accusations? They didn't waste much time getting into the drama, when Brandi took the first step in mending bridges by apologizing for "everything."
It's important to say that Brandi made a point of making sure Adrienne (and the viewers) knew that she didn't want to become best friends with Adrienne. Brandi just doesn't want the two to have awkward tension when they run into each other. Fair enough.
Brandi covered it all, which seemed to appease Adrienne. Brandi said she regretted everything she said, she had no intention to hurt Adrienne's family, she thought perhaps Lisa's issues with Adrienne rubbed off on her, and that she doesn't want Adrienne to hate her. Adrienne, who said she doesn't hate Brandi, accepted her apology because she felt it was heartfelt. The two then talked about their issues with Lisa. Common ground always helps.
From a recent interview on Watch What Happens Live, Adrienne seemed less than thrilled with Brandi at the present moment. Whether more drama between the two goes down this season, or Adrienne didn't really accept Brandi's apology, the two seem to be on the mends... we'll just see how long that lasts.
Images: Michael Larsen/Bravo