'Home Alone' and "Blank Space" Mash Up Perfectly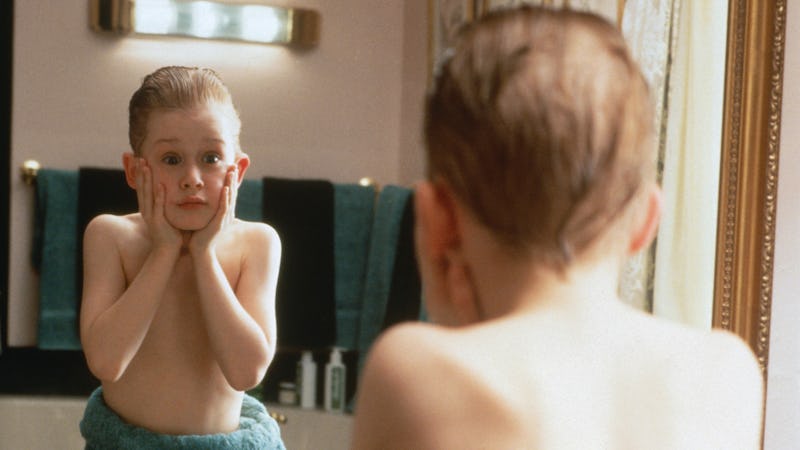 What happens when you put together Home Alone and Taylor Swift's "Blank Space"? Magic. YouTube user Jason Bojangals mashed up the classic holiday movie and the hit song with original lyrics from Kevin's perspective, and that's not even the best part. Bojangals also dresses up like Kevin and superimposes himself into the scenes, as if he's sledding down the stairs or taking down the bad guys while he's home alone. (If you remember, another guy something similar last year for Paul's Home Alone Christmas Card, but there was no T. Swift involved.)
Even just one verse sums up the entire movie perfectly:
"Overslept, empty house, I made my family disappear! Ain't it funny how it flies, time alone now that no one's here. Just me and this old man — he scares me now but we become friends. Dying to see how this one ends? I can make the bad guys hurt for the weekend."
It's the chorus that really drives it home, though:
"'Cause I'm young and i'm reckless, I'll take this way too far. It'll leave them breathless, gonna give them nasty scars. Got a good plan, they'll discover I may be insane. I've got a death trap, baby, and Kevin's my name."
Make sure you watch until the end to see the old man's rap part. Merry Christmas, ya filthy animals!
Image: 20th Century Fox