The 35 Best Cities for Millennials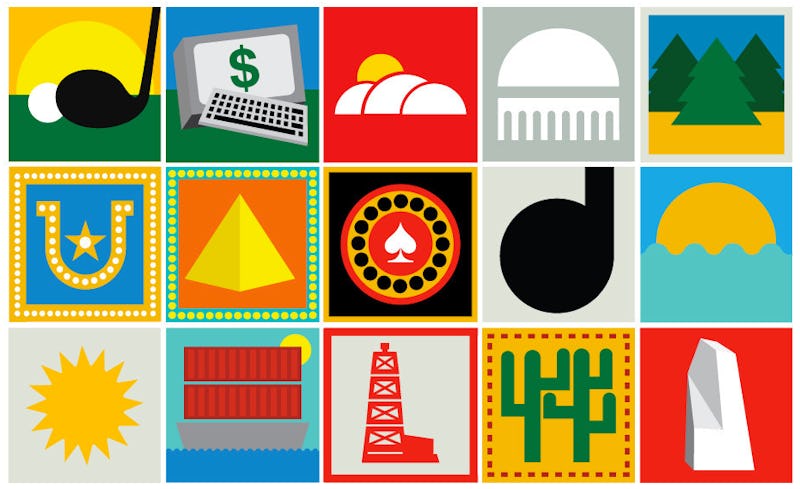 As a recent college grad who hasn't started a career, is burdened by student loans, and is itching to move from your parent's basement, you're probably wondering where you should try and start your adult-ish life. Well, luckily for you, we've got a list of the most livable cities for millennials, which digital media company Vocativ sifted through endless amounts of data to compile.
This list ranks the 35 best U.S. cities for people 35 and under by considering a whole bunch of factors that are important to any young adult looking to move. Vocativ analyzed obvious metrics like employment rates, average salaries, housing costs, crime rates, transportation systems, and weather. But, more importantly, they also looked at factors that make a city fun for young people, such as the cost of weed, racial diversity, number of music venues, the nightlife scene, racial diversity, LGBTQ-friendliness, and number of singles.
This year's list is topped by New York City, for its public transportation system, abundance of music and entertainment venues, and spot-on food delivery situation. Last year's top ranked city Portland fell nine spots to number 10, and to the surprise of even the list makers, Texas has nine cities in the top 35 because of its inexpensive housing and utilities as well as the state's thriving economy. Here are Vocativ's top ten cities for people in their 20's and 30's:
1. New York, New York
2. Arlington, Texas
3. San Francisco, California
4. Denver, Colorado
5. Austin, Texas
6. Minneapolis, Minnesota
7. Seattle, Washington
8. Saint Paul, Minnesota
9. Madison, Wisconsin
10. Portland, Oregon
So if you are looking to make a move, or even just daydreaming about it, take a look at the full and very informative list here. But, remember that no matter what a city has to offer, it's all about making the most of your environment. So pack your bags, and get ready for a new adventure!
Image: Courtest of Vocativ