20 Chocolate Gifts That Will Truly Delight Any Chocoholic on Your Holiday List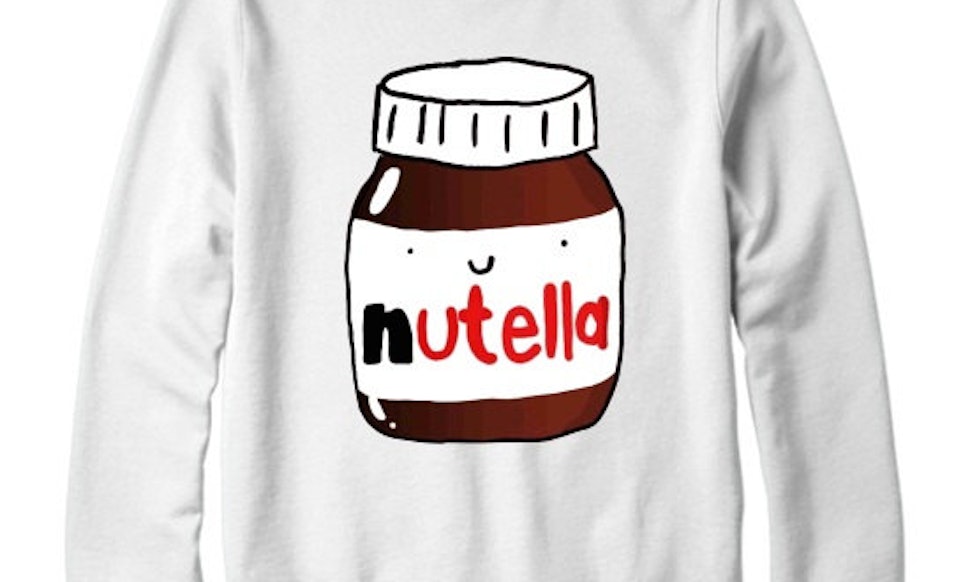 Chocolate is one of those foods that makes us feel poetic — so poetic, in fact, that acclaimed authors and poets have written about it countless times. So when you're looking for a perfect gift for chocolate lovers, not just anything will do. Sure you could present them with a box of chocolates or a mug of boozy hot cocoa and call it a day, but compared to these 20 delectable gifts we found, those options seem a little, well, boring.
Whether you're a dark chocolate devotee or prefer to keep things on the sweeter side, these holiday gifts will keep things merry, and are sure to please even the most intense chocolate addict.
Image: etsy.com
Phone Case
Phone cases have no right to look this delicious. But somehow we just can't resist this chocolaty iPhone goodness.
Phone case, $15, Mod Cloth
Chocolate-Scented Nail Stickers
Forget the glitzy polish — chocolate-scented nail decals are guaranteed to give you the coolest manicure in the room.
Chocolate-scented nail stickers, $6, ASOS
Chocolate Whoopie Pie Kit
This instant whoopie pie kit guarantees you can make tasty treats without any pastry chef experience.
Chocolate whoopie pie kit, $10, urbanoutfitters.com
Chocolate Marshmallows
Take that hot cocoa to a new level with homemade chocolate marshmallows that melt in the sweetest way.
Luxurious Truffles
Yeah, Hershey's kisses may be a holiday classic, but can anything really compare to the slow melting of a truffle on your tongue?
Mocha Rose Lip Balm
Cure one of wintertime's toughest ailments — chapped lips — with a balm that tastes as good as it sounds.
Mocha rose lip balm, $8, Urban Outfitters
Nutella Sweatshirt
Wear your heart on your shirt, because we all know that this hazelnut spread is the true nectar of the gods. Pair it with a customized jar of Nutella for maximum effect.
Nutella sweatshirt, $29, Etsy
'Chocolate: 90 Sinful & Sumptuous Indulgences'
For the cocoa-loving foodie, this cookbook provides a world of culinary opportunities.
'Chocolate: 90 Sinful & Sumptuous Indulgences,' $25, Anthropologie
Chocolate Print
Max Brenner Gift Box
With a variety of gourmet sweets to offer, Max Brenner is the chocolate authority when it comes to gift boxes.
Max Brenner gift box, $20, Max Brenner
Hot Cocoa Gift Set
A gift of hot chocolate is guaranteed to keep your recipient warm all winter long.
Hot cocoa gift set, $20, Godiva
Cupcake Face Mask
At last, a socially acceptable way to cover your face in chocolate — and leave it feeling silky smooth.
Cupcake face mask, $7, LUSH
Hot Chocolate Mugs
Ergonomically designed for optimal hand-warming, these lovely little mugs make the perfect vessel for piping hot cocoa.
Hot chocolate mugs, $30 for 4, Max Brenner
Chocolate Fudge Candle
Even if you can't always have fudge in your home, this candle makes it smell like you do.
Chocolate fudge candle, $19, etsy.com
Gourmet Chocolate Bar
For a simple gift that's guaranteed to be a hit, look no further than Mast Brothers for high quality, delicious chocolate bars.
Gourmet chocolate bar, $10, deandeluca
WonderBerry Chocolate Truffle Oolong Tea
For a wintertime beverage that's a little less rich than hot chocolate, this oolong tea hits the spot.
Chocolate Truffle Soap
Showertime just got a hell of a lot more deliciously fragrant.
Chocolate truffle soap, $6, Etsy
Chocolat Rouge Sweet Red
Chocolate. Wine. Need we say more?
Chocolat Rouge Sweet Red, $7, Totalwine
Exotic Chocolate Bar Library
For the wanderlusting chocoholic, this mini chocolate bar library gives a taste of cocoa from every corner of the world.
Exotic Chocolate Bar Library, $25, Vosgeschocolate
Chocolate Cherry Decadence Coffee Duo
A cup of Joe becomes all the more delectable with a hint of chocolate.
Chocolate Cherry Decadence Coffee Duo, $24, harryanddavid.com