Is 'The Bachelor' Making Up Job Titles Again?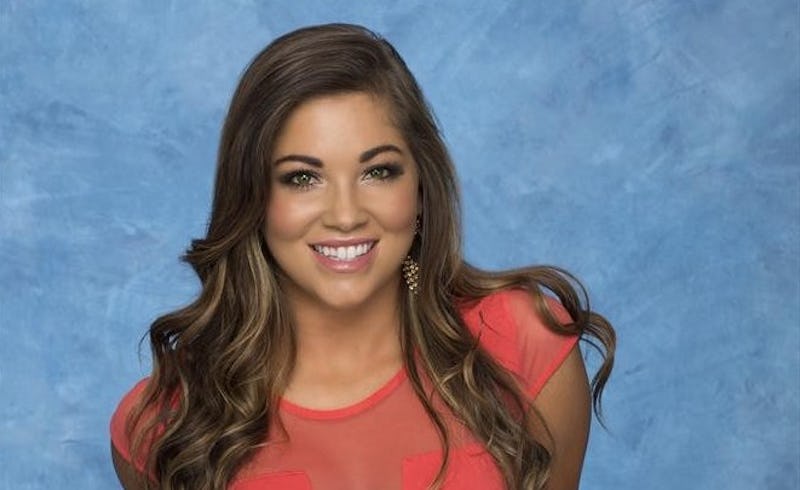 I hope that ABC bringing in a WWE Diva means that things in the house are about to get a bit of a shake-up — WWE Divas are tough cookies. And with that in mind, Brittany Fetkin, who's a WWE Diva-in-training, is a Florida native and one of my potential new favorite Bachelor contestants. The problem is that, if I'm being honest, I'm not sure exactly what that title means. Because I am nothing if not prepared, I've done my best to figure it out so we can be prepared for the January 5 premiere of ABC's The Bachelor featuring Chris Soules, the sexy farmer.
Ever since Andi's season I have been waiting for Chris Soules' shot at finding love. While many people are skeptical of the farm boy and the fact that he didn't seem too interesting, I had been predicting that Chris would be our Bachelor from the start, mainly because I would like to see lots of non-farming ladies being tasked with figuring out who can "farm" better. This is where Brittany the WWE Diva-in-Training comes in.
As one of the 30 women competing this season, I think that she won't make it very long if her WWE job aspirations are really that strong: I'm going to assume that there's no WWE training program in Arlington, Iowa.
So Is "WWE Diva-in-Training" a Real Job?
It actually is a job, though it does mean that Brittany has a bit of a ladder to climb — she's basically in the minor leagues at this point. When I first heard Brittany's job description, I thought that she was basically hoping to be a poster girl — you know, the ones that carry the signs around in the wresting arena — but it turns out that the WWE Divas are wrestlers. (They just use "diva" as a way to designated female wrestlers from male ones.) Brittany is actually training to fight people, like a boss. You likely know another super famous WWE Diva: Stacy Keibler, George Clooney's former flame.
If you're still confused (to be fair, the world of wrestling is pretty confusing), E! has a show called Total Divas, which is about the women's side fighting world. Maybe one day Brittany will end up on the show (after her Bachelor success of course). But in the meantime, you can always spend an afternoon catching up with those divas for more clarity.
Brittany Has a Wrestler Name
Devin Taylor is a badass and is also Brittany's WWE name. Apparently there are WWE Divas, and there are also Divas of NXT, which is what Brittany is a part of. They are the group before you become a Diva, which explains the "in-training" part of her job description. According to a profile on classicalite.com, "Devin Taylor" stepped into the ring for the first time in June against another Diva named Carmelia, and Taylor took her opponent down. She has been fighting ever since. Hopefully, one of Chris' dates lets Brittany flex her muscles a bit.
Brittany's Work with NXT
There is a male/female training version of the WWE training program and it's called NXT. The company basically trains you and after you graduate from NXT you go into WWE, like Major League Baseball's minor leagues. But before hopping into the ring, Brittany got her start with NXT as a behind-the-scenes interviewer. She got in with everyone and made connections during her interviews, which led her to joining the program. She seems to be already a big name in the wrestling world, so it's safe to say she's pretty ambitious.
Clearly, 29 ladies are not going to be all that intimidating to Brittany Fetkin.
Image: Craig Sjodin/ABC