9 Super-Romantic Romantic Christmas Books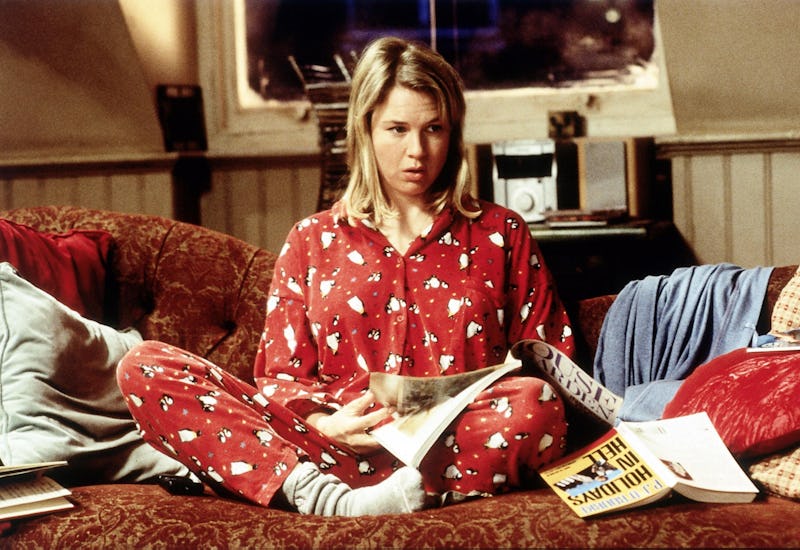 There's really nothing more romantic than the Christmas season. I mean sure, it's about being together with family and watching Elf 500 times and exchanging gifts and drinking spiked eggnog, but this holiday really relies on love in order to get everyone to buy into it. Spending this magical day with people you love is the only reason this holiday is magical at all. Well, that and the ridiculous amount of sugar we willingly consume from Thanksgiving until New Year's.
It's easy to do Christmas with the same amount of jolliness that Santa exudes when you're spending it with someone you love. Or, on the flip side, maybe you're into being single during the holidays because you can mingle at Christmas parties, and you don't need to stress about buying an expensive gift for a boyfriend or girlfriend, or do that whole, Whose family are we going to spend the day with? dance.
No matter your current romantic situation, it's kind of a blast to escape into a sweet Christmas love story. There are plenty of wonderfully cheesy Christmas romance novels to choose from, but you can also go for best-selling and beloved Christmas stories that have a romantic element to make you feel all the feels. Here are some of my favorites.
There is nothing more romantic on this grand planet than this short story by O. Henry. In fact, I think reading this was my first true lesson into what it means to love another person completely. A broke newlywed couple is struggling to make ends meet and are both desperate to get other a nice gift for Christmas. The only way to do it is for each of them to sell their most prized possessions, which they do, and in turn buy gifts for each other that are related to those prize possessions just sold.
Give Mindy Lahiri and Danny Castellano 20 years of marriage and they will become Nora and Luther Krank. Luther is sick of the commercialism of Christmas and wants to skip the holiday altogether this year. His wife, Nora, is on board and they go about booking a cruise that leaves on Christmas Day. It's hilarious and a little dark and you root for these two to escape the holiday pressure and just be together somewhere far far away.
The Gift by Cecelia Ahern
This is a brilliant and loose play on A Christmas Carol . A successful man continues to put work ahead of his family and when a stranger gives him a glimpse at the life he's pushing aside, he learns the true meaning of Christmas. It is seriously so sweet.
Let it Snow by John Green, Maureen Johnson, and Lauren Myracle
What's better than a hilarious rom-com-style love story? How about three of those stories that all connect and take place in a snowy small town? Yep, that's way better. Three of today's best YA authors come together for this triple decker tale of romance.
Ah,Stephanie Plum is at it again. On this adventure, Agent Plum is trying to track down an old toy maker that skipped out on his bail. Meanwhile, a studly fella named Diesel plants himself in the middle of her everyday chaos and has no intention of leaving her side. #swoon
So not technically a Christmas book, but it is a story about a cycle of 365 days, kicking off with Christmas so, it counts. Also, it's wonderful and witty and clever and a classic. It should really be included on every Best Book list.
Ex-mas by Kate Brian
When her little brother Cooper and his best friend freak out about global warming and set off on a journey to check on Santa's safety at the North Pole, Lila is forced to go after them with ex-boyfriend Beau (and Cooper's best friend's brother).
Does anyone do romance like Nora? Well, maybe Nora Ephron, but luckily this is a tale about twin boys who ask Santa for a new mom. They want to see their father happy again and have specific qualities they are looking for in a potential wife/new mom. What does this sound like? Oh yeah, very Sleepless in Seattle, but the father is not a widow, so it's significantly less sad.
This is not just a love story. It's a story of loss and acceptance and it follows a group of people who are all overcoming a major emotional hurdle. These struggles are what bring them together at a hotel in Scotland for the holiday. Each chapter shifts the POV between the five main characters, and the incredibly strong bond they build is one that will make you thankful for whatever company you're keeping this Christmas.
Image: Bridget Jones/Universal Pictures