Kendall & Cara Frolic To Xmas Music For 'LOVE'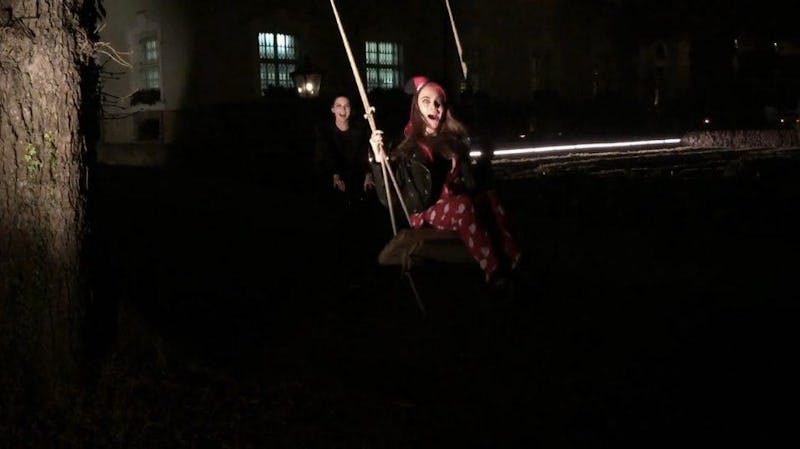 It's officially Christmas Day, and the infamous LOVE advent calendar strikes again — with yet another star studded duo. This celebrity Christmas calendar is probably the most genius marketing ploy I've seen yet. The creative masterminds at LOVE have got us all patiently waiting each day to see which famous face they'll feature in a #BTS video next. For the most highly-anticipated day of all, Kendall Jenner and Cara Delevingne prance around in their usual silly shenanigans for LOVE advent calendar's 25th day. Who better to celebrate the big day than the most talk about pair of the year?
The video features the real life BFF's frolicking about the streets of Salzburg to "It's Beginning To Look A Lot Like Christmas" in which they share a synchronized dance, feed each other goodies from a holiday feast, straddle some horse statues, and even share a love swing. It's quite the adventure-filled video. Delevingne rocks a Minnie Mouse onesie, naturally, and unleashes her inner quirkiness, while Jenner keeps it tame in all black, letting loose and busting some cutesy moves. Although Kendall already had two appearances on the calendar, one with Santa and one with mom Kris, this one shows the supermodel's personality and is the most festive of all.
Without further ado, Kendall and Cara wish you a Merry Christmas!
Image: Twitter.com/MandiLennard