What Happened to Sophie From 'Halloweentown?'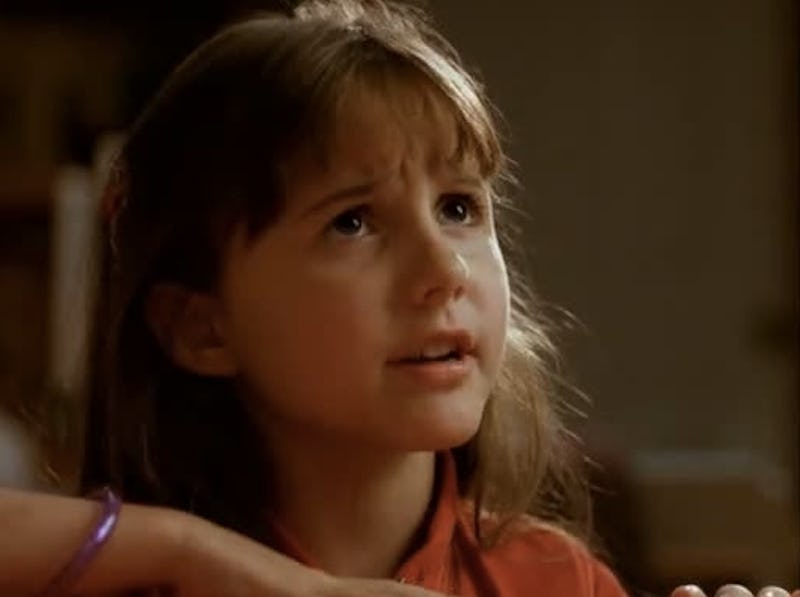 Calling all OG Disney Channel fans — those of you who remember the glorious years of Lizzie McGuire, The Luck of the Irish, Smart House, and, perhaps most importantly, the Halloweentown franchise. The original Halloweentown , which is easily the best DCOM Halloween movie, premiered in 1998 and launched three follow-up films (none as great as the original) that introduced us to the Piper family. Super-fans of the films, myself included, already know that the films' star Kimberly J. Brown is still in Hollywood and has transitioned from child star to grown-up actor. But, do you know where Marnie's siblings are — specifically, what happened to Halloweentown's Sophie Piper and is Emily Roeske still acting?
For starters, let's make sure you remember Sophie because, well, Halloweentown and its sequels were really all about Marnie — even when she was being the worst. When the film series began, Sophie was just Marnie's adorable, kind of bratty, and prematurely gifted little sister who really wanted a cookie. Sophie was able to control her powers better than Marnie in Halloweentown and, while her character didn't appear in the final film, Return to Halloweentown, it was implied that Sophie was continuing her witches' studies with Grandma Aggie. While being motivated by cookies, no doubt.
But, did Roeske follow in the same footsteps as her onscreen big sister and stay in Hollywood after appearing in the Halloweentown films? Unfortunately, no. But the 23-year-old former child star still does perform, in a sense. Roeske is a 3rd degree black belt and teaches Mixed Martial Arts with her family at Surprise Family Martial Arts in Surprise, AZ. The former Halloweentown star was formerly ranked #1 in the country, according to her bio on the business' site, and she's the current Arizona State Champion.
Roeske also coaches Surprise's Tournament and Demo teams and is a certified personal trainer. Apparently magic isn't the only skill that Roeske has been able to master — could there be a Halloweentown reboot where Sophie takes on some bad guys with her impressive witchcraft AND kickass Muay Thai skills? Grandma Aggie would probably be into that.
Images: Disney Channel, imagifary/Tumblr